2017 Ford Explorer Owner's Manual
---
You can view the 2017 Ford Explorer owner's manual further down the page underneath the image of the cover.
Clicking on the "view full screen" button will take you to a full screen version of the manual.
Manual Cover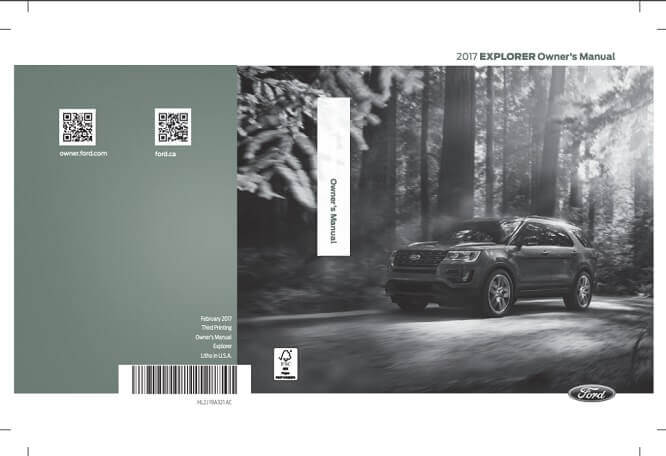 2017 Explorer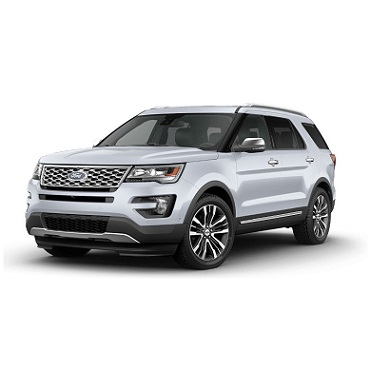 When the first Ford Explorers were made in the year 1990 it was classed as a compact SUV with 3-doors.
It was brought in to replace the original Bronco compact SUV that was losing more and more sales each decade.
A year later the American automaker introduced a 5-door version that was classed as a mid-size SUV due to its increased wheelbase that sold alongside it.
All of these original Explorers were fitted with a 4-liter V8 fed through an automatic or manual transmission - powering either just the rear or all four wheels.
The line was constantly updated with each generation and in 2011 with the introduction of the fifth generation, the car switched classifications.
Much like the rest of the auto industry, Ford decided to switch the Explorer into the crossover SUV world.
It cast aside the heavy offroad equipment that it sat on top of and instead focused on producing a lightweight SUV.
They took the same chassis that was used on the Taurus and stuck a featureful SUV body on top - offering it as a front-wheel-drive as standard which could be upgraded to a four-wheel-drive.
These changes helped pull the Explorer out of the pit it had fallen in during the credit crunch around 2008 which saw people reassessing their automobile purchases.
This 2017 Ford Explorer is an example of that fifth-generation mid-size crossover version and also benefits from several mid-cycle updates.
Just the year before Ford redesigned much of the front-end adding low-beam LED lighting as standard as well as updating the rear of the car too.
A new Platinum trim was made available and is available for the 2017 model which sits at the top of the range.
It was also added to the 2017 F-150 and added front and rear cameras to aid visibility to both cars as well as a premium 500 watt sound system.
For the base trim the alloy wheels were improved and increased in size to 18-inches.
To find out about the whole range of features added to the 2017 Ford Explorer you can check out the official owner's manual.
A copy of the 2017 Explorer manual is embedded on this and is free to view, download or print.