2017 Honda CR-V Owner's Manual
---
You can view the 2017 Honda CR-V owner's manual further down the page underneath the image of the cover.
Clicking on the "view full screen" button will take you to a full screen version of the manual.
Manual Cover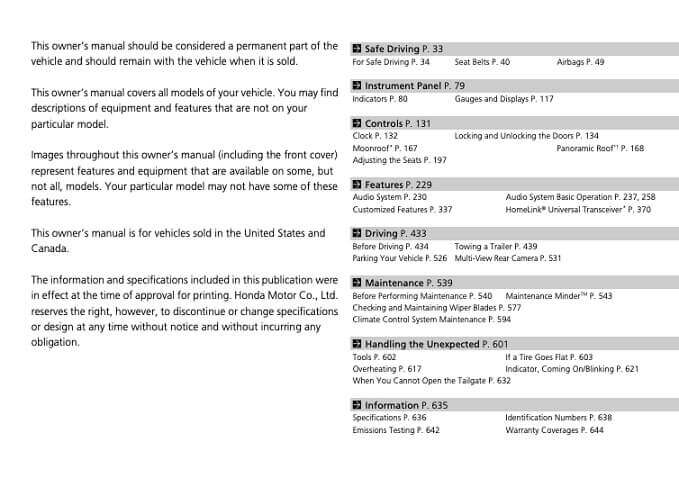 2017 CR-V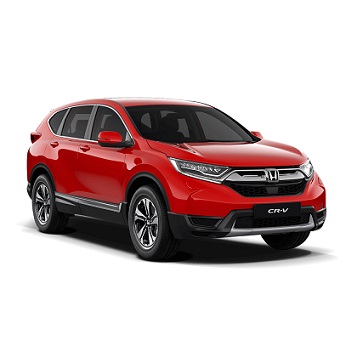 During the mid-1990s a revolution was taking place, car designers were creating the first crossover SUVs.
These new models had the body of an SUV but underneath had the chassis from a normal road-going car (in this case the Honda Civic).
This led to a lighter overall package that was less expensive to run but still had the spacey interior people loved about SUVs.
Over the following years, the crossover SUV market exploded and so the CR-V rode this wave, being classed as a compact crossover SUV itself.
Now, this model tops the charts in the USA and is one of the best-selling automobiles on the market alongside the similar Toyota Rav4.
You can see the switch away from the basic car the Honda CR-V used to be in the 1990s to the desirable one it is now inside the owner's manual.
The 2017 model is actually the first example of the fifth generation and is the first to not offer a manual transmission option.
Automatic transmission versions of the 2017 Honda CR-V have an impressive 9 gears.
You can however opt for a CVT version of the car which does away with gears altogether but this is only available with the hybrid versions of the car.
Inside the PDF manual on this page, you can find out about the CVT and see if it interests you as a way of driving the car.