2017 Nissan Micra Owner's Manual
---
You can view the 2017 Nissan Micra owner's manual further down the page underneath the image of the cover.
Clicking on the "view full screen" button will take you to a full screen version of the manual.
Manual Cover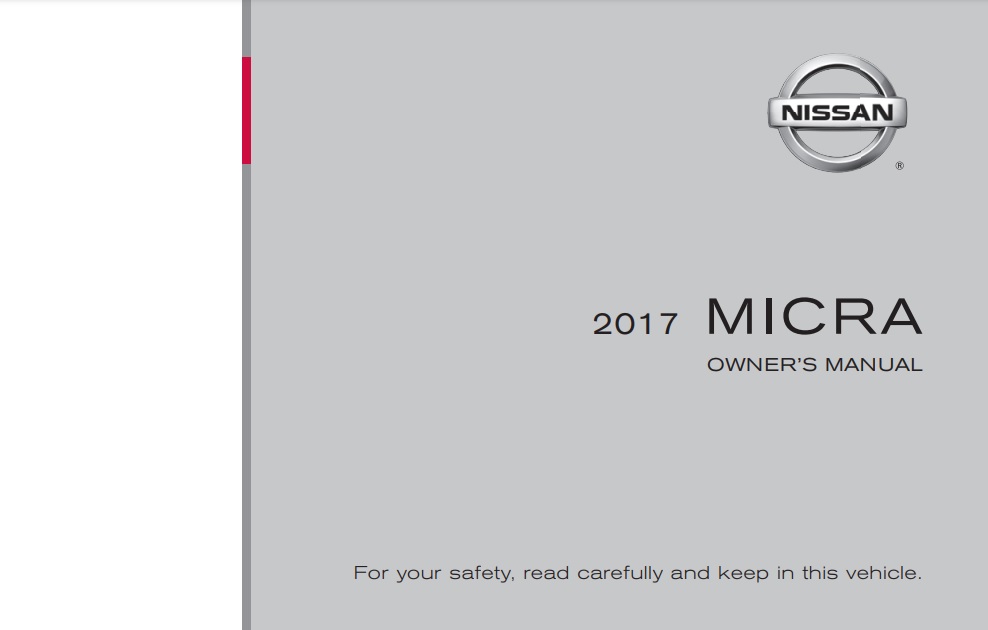 2017 Micra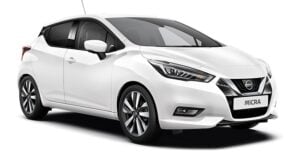 The Nissan Micra has always been classed as a supermini since it came onto the scenes in 1982.
It was originally sold under the old Datsun brand for a year or two before finally embracing the newer Nissan brand.
This car took over from the Cherry model which was the company's supermini that was sold exclusively in Japan.
Before that Nissan would rebadge superminis from other Japanese manufacturers as their own, this Micra was their first in-house designed and built supermini.
In Japan, it is sold as the March and in some Latin countries, this name is applied there due to language barriers.
Over the various generations since the car was introduced it has morphed from the boxy design it started off with to be the curved sleek work of art it is today.
This 2017 Micra is an example of the fifth-generation model that began production in December of the previous year.
It shares its V platform with the Almera and Kicks models from the same Japanese automaker.
Many of the models made by Nissan in 2017 boast high-tech features including many new safety features as standard in order to pass the strict testing on mass-produced cars.
You can learn what driver-aids will be included in your Nissan Micra for the 2017 model year within the official owner's manual.
A copy of that manual is available on this page in PDF format which is easily viewed, printed off or downloaded and saved for later.