2021 Nissan Micra Owner's Manual
---
You can view the 2021 Nissan Micra owner's manual further down the page underneath the image of the cover.
Clicking on the "view full screen" button will take you to a full screen version of the manual.
Manual Cover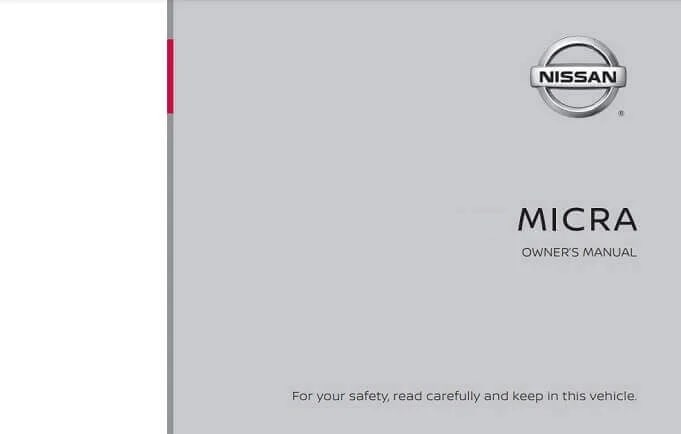 2021 Micra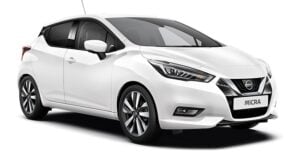 The Nissan Micra joined the already crowded supermini market in the early 1980s to compete against the local Toyota Starlet and Honda City.
It isn't the only supermini from that company, they also sell the Note in massive numbers alongside this one.
This car was designed to replace the Cherry model from the Japanese automaker and has continued to this day as the companies flagship model in its segment of the market.
2021 models of the Micra are examples of the fifth-generation that was originally brought in during 2016 after being unveiled at the Paris Auto Show earlier that year.
Under the hood of this 2021 model, you will find one of several Renault-designed engines, either a 1-liter gasoline or 1.5-liter turbodiesel.
This new breed of the car comes with a driver-aid system called "trace control" which lightly pinches the brakes to reduce understeer.
When this version of the Micra was first introduced it was only brought to European and South African markets.
In 2021 the car received a facelift that altered the external appearance and updated the infotainment system built into the dashboard.
You can learn all about that infotainment system in the 2021 Nissan Micra owner's manual on this page.
The document is in PDF format and easily downloadable to pretty much every device and computer, free of charge.