2022 Nissan Micra Owner's Manual
---
You can view the 2022 Nissan Micra owner's manual further down the page underneath the image of the cover.
Clicking on the "view full screen" button will take you to a full screen version of the manual.
Manual Cover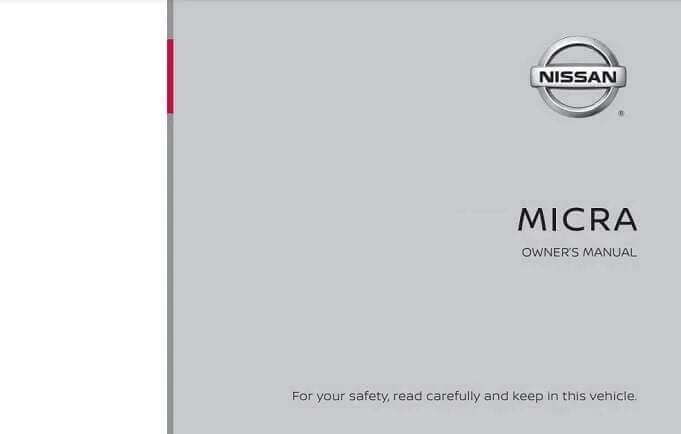 2022 Micra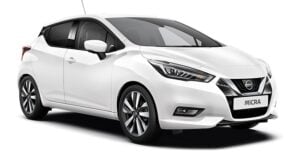 This 2022 model of the Nissan Micra is part of the fifth generation of design for the line.
That fifth generation was first put into production in 2016, still being sat on the V Platform that it was based on in 2015.
Many other popular models from Renault and Nissan sit on this chassis including the similar-sized Clio and the larger Kicks.
The supermini came onto the scene in the early 1980s as a replacement for the Cherry.
Quickly it spread across Europe and Asia and eventually made it to North America, although it only sold for a few years due to poor sales.
Due to its small size and lack of luxuries the tiny car struggled to appeal to the American buyer, already spoiled for choice.
For 2022 the Micra is offered with several petrol engines around the 1000cc displacement size and a 1.5-litre turbodiesel for those who need a lot more torque.
Many of these engines it shares with the 2022 Renault Clio - pretty much the same car underneath the body.
In terms of safety equipment, the 2022 model boasts a system that can reduce understeer by touching the brakes automatically.
To find out how to work with that safety device rather than against it you should read the owner's manual.
A copy of that manual is stored on this website as a PDF and is accessible free of charge.