2017 Nissan Sentra Owner's Manual
---
You can view the 2017 Nissan Sentra owner's manual further down the page underneath the image of the cover.
Clicking on the "view full screen" button will take you to a full screen version of the manual.
Manual Cover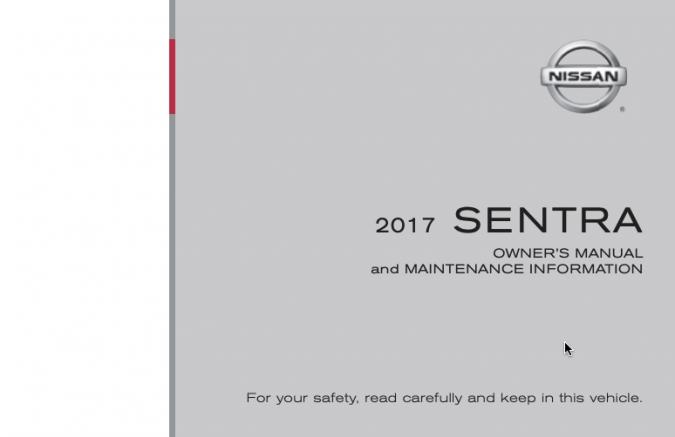 2017 Sentra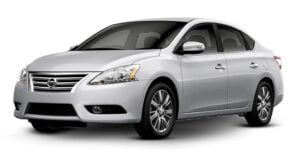 You can find examples of the Nissan Sentra way back in the 1980s when the auto manufacturer took a Sunny and re-badged it for export to the USA.
The line eventually gained its own unique design and the Sunny model was phased out to be replaced by the Sentra globally in 2016.
The original Sentra's were small boxy cars but as the design was refined generation after generation it turned into the sleek stylish executive car it is today.
This 2017 Sentra is built on the V platform from Nissan that is also shared with the Micra and the Kicks subcompact car and subcompact crossover SUV.
The 2017 Nissan Sentra owner's manual on this page opens up with some basic information that may answer the problems you have before moving onto a clickable index.
An illustrated table of contents that follows after the index shows you a blown-up diagram of the car and its frequently used parts so you can put a label to what is causing you problems.
The instruments and controls that follow next show you what the car is trying to tell you in the form of gauges and warning lights.
Actually driving the car safely and properly is also covered in this chapter and is an important read for new owners of the Sentra.