2022 Nissan Sentra Owner's Manual
---
You can view the 2022 Nissan Sentra Owner's Manual further down the page underneath the image of the cover.
Clicking on the "view full screen" button will take you to a full screen version of the manual.
Manual Cover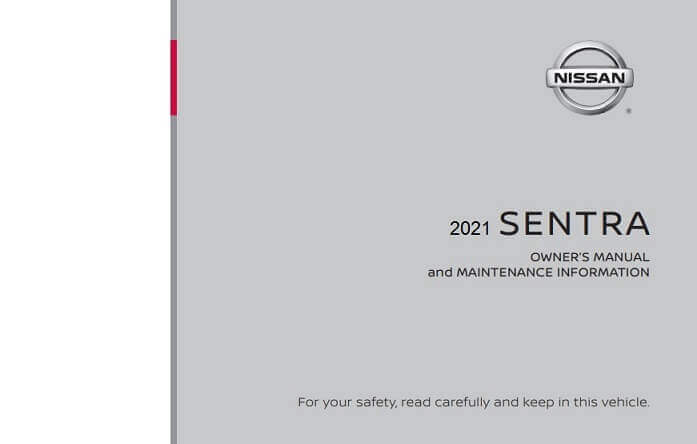 2022 Sentra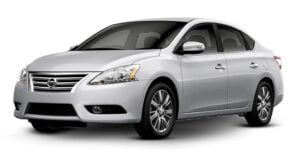 The Nissan Sentra sedan has been known by many names over the years and in different marketplaces.
It has been around since 1982, and the current 2022 Nissan Sentra makes up part of the 8th generation.
It's certainly among the more affordable sedans in its class, starting at just $19,510 and powered by a 2.0L direct-injection gasoline engine outputting up to 149-hp and paired with a CVT transmission.
The engine delivers up to 29-mpg in the city and up to 39-mpg on the highway, which is a pleasing efficiency for this type of sedan.
The 2022 Sentra comes in a huge range of exterior colors, some in two-tone patterns.
There are three main trims to choose from: S, SV and SR. There's also a special SR Midnight Edition which offers black aluminum alloys, black V-motion grille and a black rear spoiler.
Many different automakers are adding a "Black" trim to their models for 2022 including the Hyundai Sonata Night Edition.
If you like sleek executive looks, nice detailing, and decent interior space and cargo volume, then the 2022 Nissan Sentra delivers well on all fronts. It's not a high-spec sports car, but that's part of what makes it so affordable.
Steering on the car is pretty run-of-the-mill compared to some other Japanese rivals, but the Sentra does feature independent rear suspension and good-value wheel sizes and all variants starting well under $25,000, making it terrific value for money overall. Its braking is also above par, being able to come to a stop from 70-mph in just 170 feet.
The interior is surprisingly comfortable and elegant given the price point. It features a flat-bottom steering wheel, large and intuitive infotainment screen, digital drive-info display, contrast stitching, leather seats, as well as front and rear USB ports.
The standard ADAS offering is one of the best in the segment: adaptive cruise control, 360-degree camera system (except on base model), forward collision warning, blind-spot monitoring, rear automated emergency braking and more.