2017 Volkswagen Jetta Owner's Manual
---
You can view the 2017 Volkswagen Jetta owner's manual further down the page underneath the image of the cover.
Clicking on the "view full screen" button will take you to a full screen version of the manual.
Manual Cover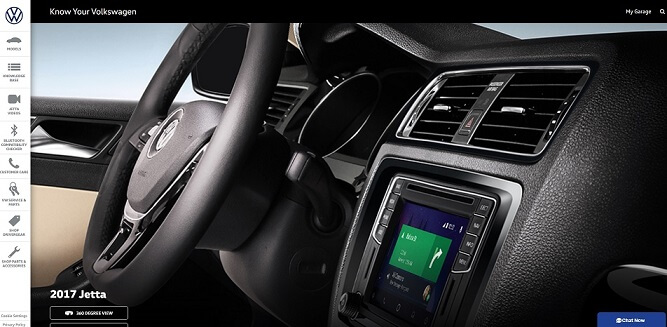 External Manual
Leave This Site & View External Manual »
2017 Jetta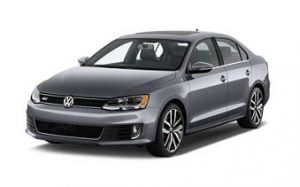 The 2017 VW Jetta is a compact sedan that attempts to offer great reliability and practicality. It might not be as flashy or high-performing as other rivals, like the Honda Civic or Toyota Corolla, but it will offer a great infotainment system and a massive boot. Although, it does fall sort in terms of style and excitement. Overall, the 2017 Volkswagen Jetta is a solid choice if you're looking for a compact sedan, but there are more exciting options out there.
The 2017 model is virtually the same as the 2016 VW Jetta. The biggest change comes by way of a new infotainment system as standard. This is a great system, and offers incredible value for money, especially at the base levels. Other than this, the Volkswagen Jetta stays pretty much the same as its predecessor.
Under the hood, standard Jetta's come equipped with a 1.4-liter incline four-cylinder, which produces an impressive 150 horsepower. This engine feels refined and is more than enough for everyday use. Although, it is a little boring and tame. So, if you want more excitement, you could opt for a 2.0-liter incline four-cylinder, which produces 210 horses thanks to the help of a turbocharger. This engine is much more exciting and brings some life into the Jetta.
The overall ride of the 2017 Jetta is pretty solid. The suspension is soft enough to soak up a lot of the bumps and potholes on the road, but not so soft as to compromise performance. And the steering is accurate and sharp, allowing the Jetta to corner with ease, with relatively little body roll.
The 2017 Jetta really excels in terms of the interior. Not only will you get a bigger and more practical boot than other rivals, but you'll also receive a great infotainment touchscreen as standard.