2022 Volkswagen Jetta Owner's Manual
---
You can view the 2022 Volkswagen Jetta owner's manual further down the page underneath the image of the cover.
Clicking on the "view full screen" button will take you to a full screen version of the manual.
Manual Cover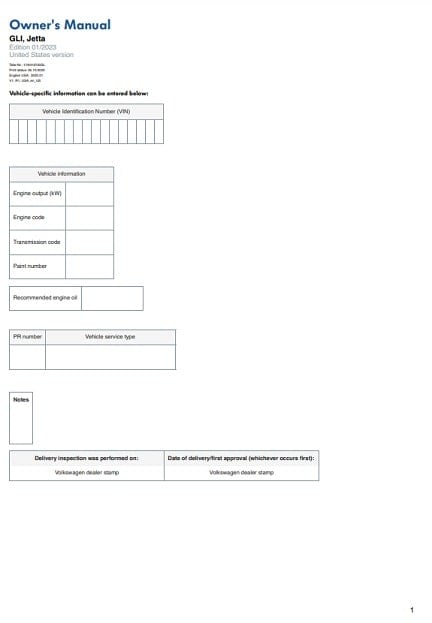 2022 Jetta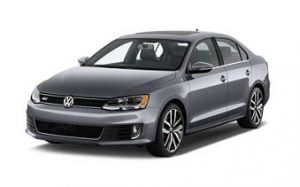 For the 2022 model year, the Jetta is seeing a mid-cycle facelift, affecting both the interior and the exterior.
Underneath, the Jetta is still built on the same MQB platform that it shares with the 2022 Golf and the 2022 T-Roc subcompact crossover SUV.
The first examples of the car appeared in the late 1970s, it was essentially the sedan version of the Golf.
VW had seen massive success with its Golf model and was spinning it off into various other body styles including this Jetta and the sporty Scirocco.
Nowadays, this 2022 Jetta is in its seventh generation of design that first came into production in 2018.
New models for this year are getting the recently introduced engine 1.5-liter turbocharged engine that you find in the new Taos.
The old 1.4-litre turbocharged option is being dropped in favour of this one though but boats around 7% more power.
A new Sport trim is available for 2022, replacing the R trim that is being used across much of the Volkswagen range to denote the high-performance models.
This new Sport trim boasts electronically locking differentials and 17-inch alloy wheels.
Inside of the 2022 Jetta is an 8-inch touchscreen infotainment system and digital instrument cluster as standard.
Safety is improved vastly with the addition of blind-spot monitoring and emergency braking for no extra charge.
Understanding these technologies is paramount for making sure you work with them, rather than against them.
You can learn about everything included in the 2022 VW Jetta by browsing through the official owner's manual.
A copy of that manual is included on this page in PDF format, easily viewed on almost any device or PC.