2017 Volkswagen Polo Owner's Manual
---
You can view the 2017 Volkswagen Polo Owner's Manual further down the page underneath the image of the cover.
Clicking on the "view full screen" button will take you to a full screen version of the manual.
Manual Cover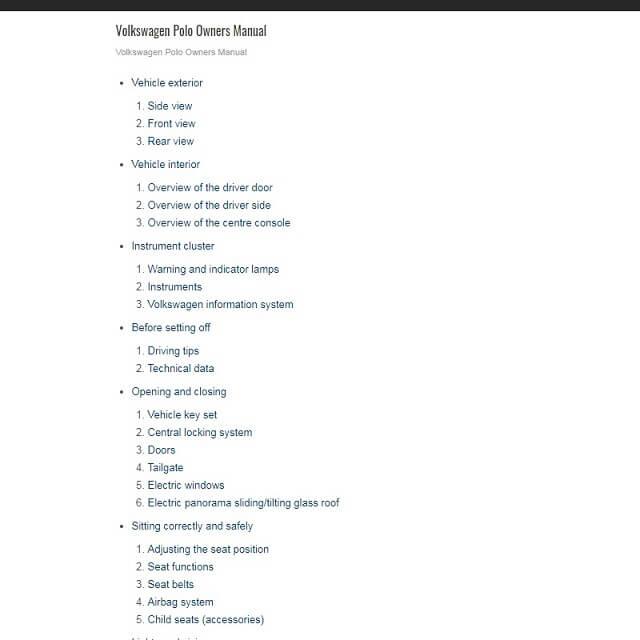 External Manual
Leave This Site & View External Manual »
2017 Polo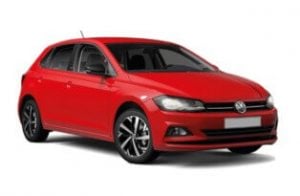 The 2017 VW Polo is a small car that aims to rival some best-selling supermini classed competitors such as the Ford Fiesta and SEAT Ibiza. It does this by offering more cargo space, better technology and a higher-quality build overall. The 2017 Polo is overall one of the best small cars on the market and offers better value for money than its competitors.
The 2016 Polo was an incredible success, so the company decided to keep things pretty much the same as the 2017 version. There is now a new range of engines, comprising of 5 gasoline and 2 diesel variations. But other than this, the Polo stays pretty much the same as its predecessors, which is a good thing.
Under the hood, the 2017 VW Polo comes with a lot of options to choose from. One of the best engines has to be the 2.9-liter turbo diesel. This really packs a punch, especially for a smaller car, and will be more than enough for all everyday situations. The fuel economy is great too and can match and even beat many rivals like the SEAT Ibiza.
The overall ride of the 2017 Polo is excellent. The suspension is soft enough to absorb a lot of potholes and bumps but isn't so soft as to compromise performance. And the handling is sharp and precise which makes the Polo very comfortable to drive overall. It is a little boring compared to other cars though.
The interior of the Polo is one of its best features. The cabin is made of high-quality materials, which comprise a very elegant and modern design. The cabin is also very spacious and offers one of the best cargo capacities of any small car on the market. Couple this with a great infotainment system, and the interior of the 2017 Polo is truly a nice place to be.