2022 Volkswagen Polo Owner's Manual
---
You can view the 2022 Volkswagen Polo Owner's Manual further down the page underneath the image of the cover.
Clicking on the "view full screen" button will take you to a full screen version of the manual.
Manual Cover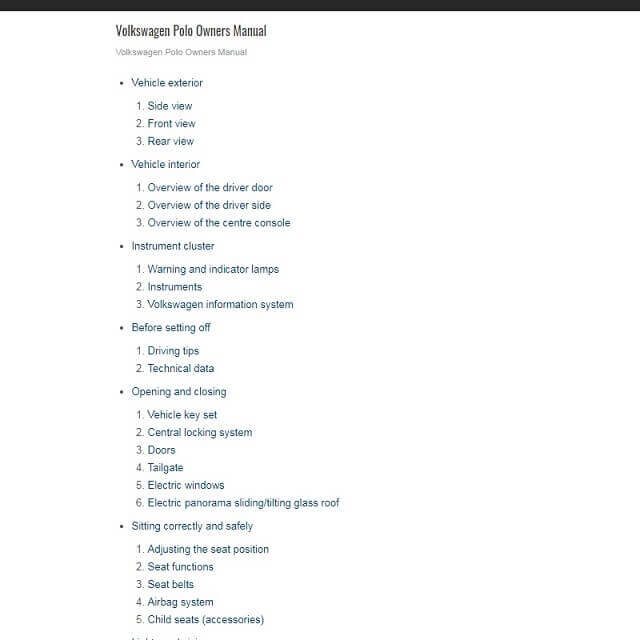 External Manual
Leave This Site & View External Manual »
2022 Polo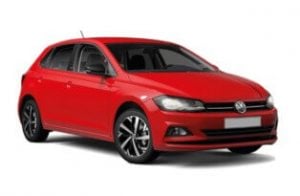 For the 2022 model year, the new Polo will be exhibiting some new features not yet seen in its class.
Volkswagen has managed to cram a lot of new technologies into this Polo, including self-driving and safety features.
Alongside this new technology is a refreshed styling on both the outside and inside of the car.
Since it was launched in the mid-1970s the VW Polo has been just an affordable and slightly smaller version of the Golf.
In recent years that has changed completely, even so as both of the cars now share the same MQB platform that they sit on.
This newly refreshed Polo has taken design cues from the recently redesigned 2022 Golf including the LED headlamps and the daytime running light bar across the front of the car.
Inside of the car is a new steering wheel and the instrument cluster is contained inside a digital screen next to the infotainment system.
The infotainment system in the 2022 Polo now handles all of the controls that were splashed across the dashboard, including the air-conditioning for the first time.
This 2022 model of the Polo is part of the sixth generation of design that was introduced in 2017.
To learn more about this newly refreshed model you can check out the official owner's manual contained on this site.
That manual is stored as a PDF and is super easy for anyone on any device to access and download.