2018 Audi Q7 Owner's Manual
---
You can view the 2018 Audi Q7 Owner's Manual further down the page underneath the image of the cover.
Clicking on the "view full screen" button will take you to a full screen version of the manual.
Manual Cover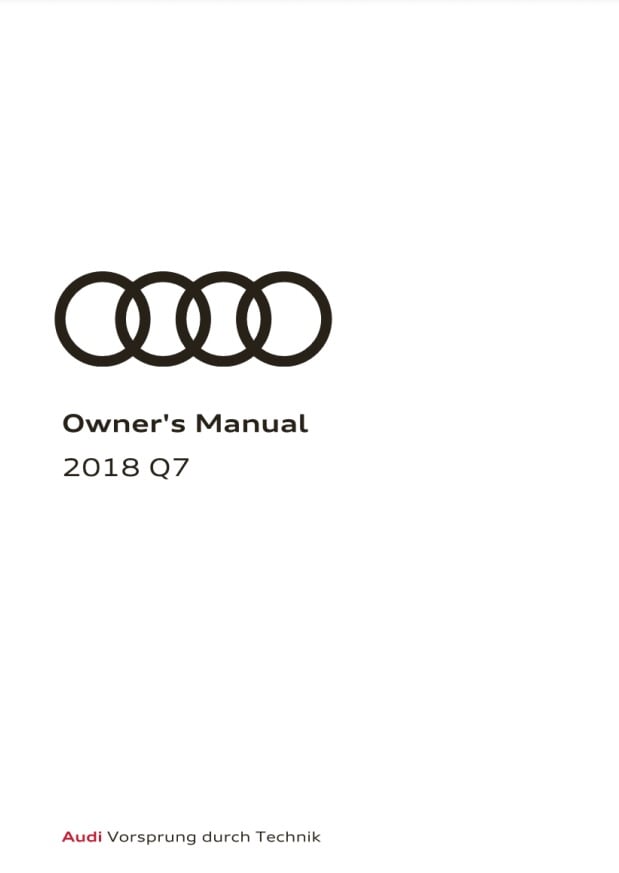 2018 Q7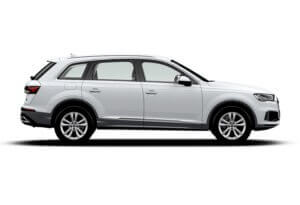 The 2018 Audi Q7 is one of the most well-rounded crossovers on the market. The mid-size luxury crossover SUV offers excellent performance and handling, with a spacious cabin and a whole host of technology to choose from. It is pricier than its rivals, like the Volvo XC90 and the BMW X5, but it's certainly worth your money, as the 2018 Q7 is leaps and bounds ahead of its competition.
The 2018 model doesn't make many changes to the 2017 Audi Q7. The most notable updates are that proximity-sensing is now standard for all Q7s and if you buy a luxury Q7, you'll get soft-close doors.
Under the hood, the 2018 Q7 comes with a few options. By far the best engine is the supercharged V6, which produces 333 horsepower and will accelerate the Q7 from 0-60 in just 5.5 seconds. This makes the Audi much quicker than its rivals, like the Volvo XC90. The engine also feels refined and classy, and it's pretty economical too.
The handling of the 2018 Q7 is also sublime. The suspension is soft enough to soak up every bump on the road, leaving you with a smooth and comfortable ride, but not too soft as to compromise performance. And the handling makes the huge Q7 feel small and agile, which is something most competitors are unable to achieve.
The cabin of the 2018 Audi Q7 is also very impressive. Made from the highest quality materials, with a very minimalistic design, the cabin feels extremely luxurious and modern. It's practical too, with more than enough room for passengers and a decent amount of cargo. There's plenty of technology to keep you entertained too. For instance, a 7-inch touchscreen display comes as standard. This is sharp and responsive, and an overall pleasure to use.