2018 Cadillac XT5 Owner's Manual
---
You can view the 2018 Cadillac XT5 owner's manual further down the page underneath the image of the cover.
Clicking on the "view full screen" button will take you to a full screen version of the manual.
Manual Cover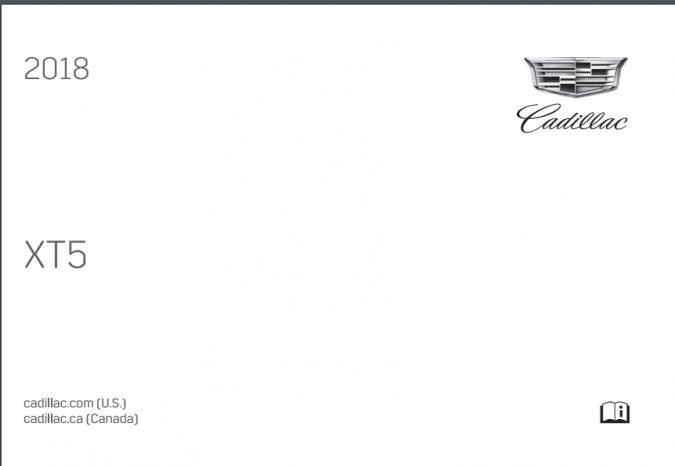 2018 XT5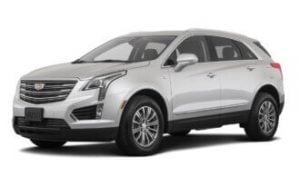 The 2018 Cadillac XT5 is a sedan that attempts to appeal to potential buyers with its sharp and unique looks. Couple this with good cargo space and a pretty cabin, and the 2018 model may look like a great choice. However, the XT5 simply fails to deliver where it matters. The driving performance is poor, the entire car feels unrefined, and the cabin is made of relatively cheap materials. So, if you're looking for a good sedan, you might want to look at the XT5's rivals like the Ford Fusion or Honda Accord.
The 2018 model builds on the 2017 Cadillac XT5 by adding a new exterior colour option- 'Harbour Blue Metallic'. Other than this, the 2018 model is the same in every way.
In terms of power, the 2018 XT5 comes equipped with a 3.6-litre V6 engine, which produces an impressive 310 horsepower. However, the performance that this engine produces is nothing short of average. Competitors will beat the XT5 in a straight line, around corners and in terms of braking distances. This shows the 2018 model to be seriously lacklustre in terms of performance.
The overall ride of the XT5 is also disappointing. The suspension is very firm, which increases the performance of the car, but it also makes you feel like you're going to break your back every time you drive over a bump. This suspension would have been fine if the engine was above average, but its poor performance makes the suspension feel unnecessarily uncomfortable.
The interior of the XT5 looks great and features a lot of cargo space, especially for a sedan. This makes the new 2018 model one of the most practical sedans on the market. However, on closer inspection, the materials used in the cabin are actually very cheap and flimsy, taking away from the interior.