2018 Chrysler Pacifica Owner's Manual
---
You can view the 2018 Chrysler Pacifica Owner's Manual further down the page underneath the image of the cover.
Clicking on the "view full screen" button will take you to a full screen version of the manual.
Manual Cover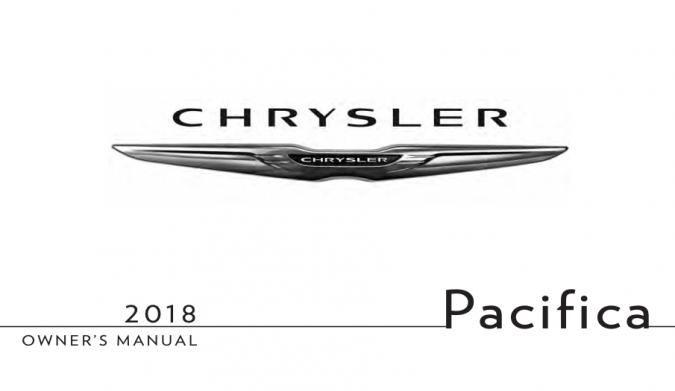 2018 Pacifica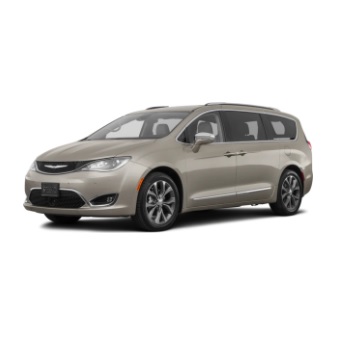 The 2018 Chrysler Pacifica is simply one of the best minivans on the market today. It comes at a very reasonable price, which means it must compromise in some areas, like materials used and engine performance. However, it makes up for this with one of the most comfortable rides of any minivan on the market, a big boot and cargo capacity and a high level of customizability. Overall, the 2018 Pacifica is a great choice for anyone looking for a minivan, and if you're looking for your money's worth, is better than its competitors like the Honda Odyssey and Dodge Caravan.
The 2018 model updates in the 2017 Chrysler Pacifica in a few areas. The main change is the addition of onboard Wi-Fi to the infotainment system. Other changes include new wheel designs and two new colors to choose from, these being copper pearl coat and ocean blue metallic.
Under the hood, the Pacifica comes equipped with a 3.6-liter V6 engine, which produces 287 horsepower. This allows the minivan to accelerate from 0-60 in 7.3 seconds, which is pretty impressive when you consider the size and weight of the Pacifica. The engine will also provide more than enough power for all everyday situations, like overtaking and joining the motorway.
The overall ride of the 2018 Chrysler Pacifica is flawless. Soft suspension will soak up all the bumps on the road, leaving you with a very comfy ride But, this doesn't come at the cost of poor performance. And the steering makes the Pacifica feel light and agile.
Inside of the Pacifica is very practical and pretty stylish too. It doesn't feel as luxurious as some of the more expensive minivans on the market, but it does offer practicality and usability. There's also a good level of infotainment, like a 5-inch screen which comes as standard.