2022 Chrysler Pacifica (incl. Voyager) Owner's Manual
---
You can view the 2022 Chrysler Pacifica (incl. Voyager) Owner's Manual further down the page underneath the image of the cover.
Clicking on the "view full screen" button will take you to a full screen version of the manual.
Manual Cover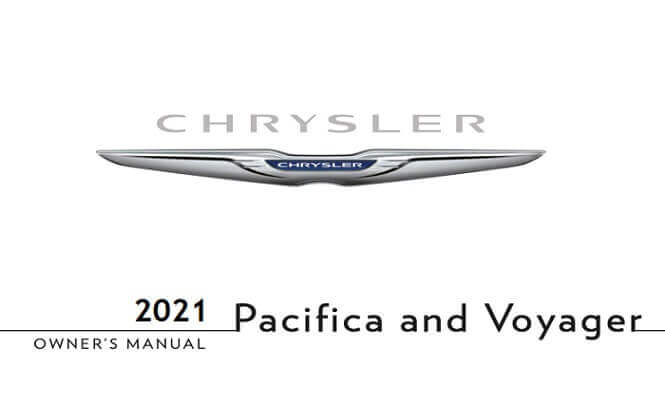 2022 Pacifica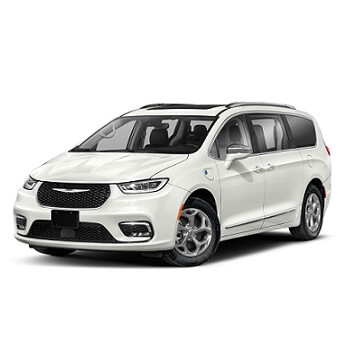 For 2022 the Chrysler Pacifica minivan is getting a few new features as well as a new paint job option.
Buyers of the 2022 model of the car will be able to choose to have it painted Silver Mist for the first time.
Originally the Pacifica came on sale as a minivan in the 2017 model year after the nameplate was briefly used for a crossover SUV before that.
This new minivan version of the car found fame thanks to it embracing crossover SUV elements.
By doing this Chrysler managed to break the template into new ground, outside of the dying minivan market and into the growing crossover SUV one.
To create it they took the Fiat Compact platform that you can find under the Jeep Cherokee of the same year and added a minivan body.
Within the body of the 2022 Pacifica, you can find new features such as a cabin air-filtration system that removes tiny particles.
Passengers can also sync their mobile devices up to the infotainment system using the Amazon Fire TV system.
By doing this the rear occupants can view what they are watching on screens built into the seats while driving.
For those sitting in the front, the infotainment screen in the dashboard will only play the video when the car is parked with the transmission indicating so.