2018 Ford Escape Owner's Manual
---
You can view the 2018 Ford Escape owner's manual further down the page underneath the image of the cover.
Clicking on the "view full screen" button will take you to a full screen version of the manual.
Manual Cover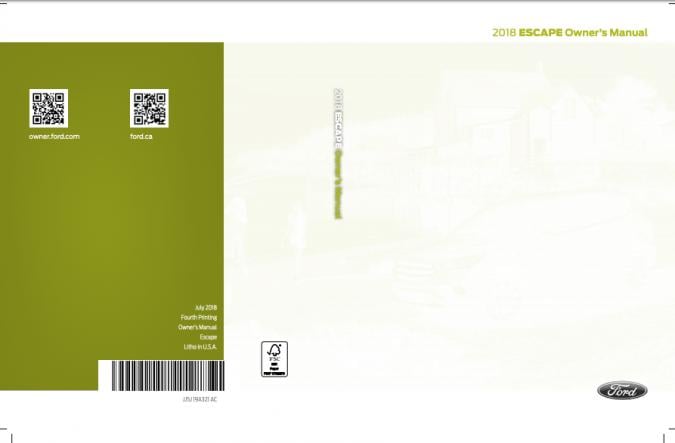 2018 Escape (Kuga)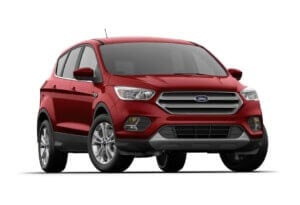 The Ford Escape is a compact crossover SUV that entered production in the year 2000 as a joint project with Mazda, who called their version of the model the Tribute.
The Escape model has been a long running success across the world though they re-badged the third generation version of the car for European markets as the Kuga.
The 2018 version of the Ford Escape is an example of the models third generation with a stylish modern face-lift but under the body not much has seemed to have changed.
The owners manual starts with an introduction and a quick glossary of warning icons, a common annoyance when driving a new car as they seem to be different across manufacturers.
Next up is some important safety information for the driver and its occupants, such as correct use of seat-belts, baby seat and restraints - important when involved in a collision.
Some of the technological features of the car are covered next, such as the key fob and driver alerting systems that you may not have encountered in a car before.
How to operate the climate control and stereo is an interesting section that may unlock some features that you may never have known existed in your 2018 Ford Escape.
The manual finishes up with some useful maintenance information concerning, fluids, tires and the battery.