2018 Ford Explorer Owner's Manual
---
You can view the 2018 Ford Explorer owner's manual further down the page underneath the image of the cover.
Clicking on the "view full screen" button will take you to a full screen version of the manual.
Manual Cover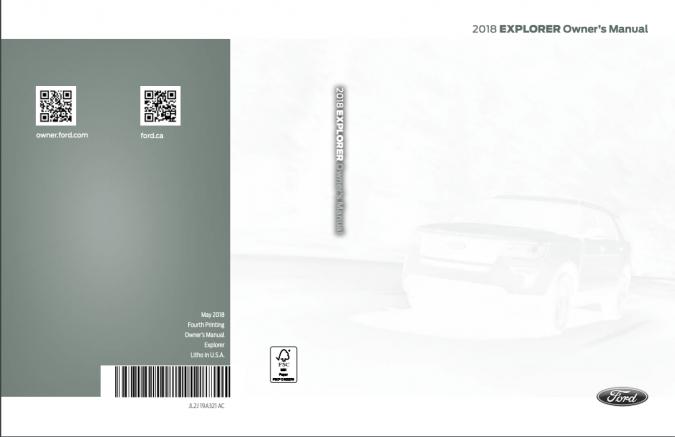 2018 Explorer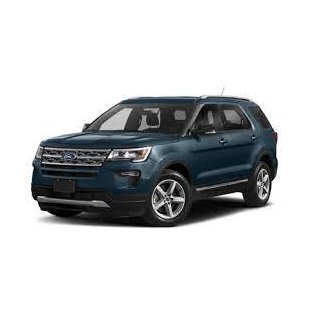 When the Ford Explorer first appeared in the early-1990s it was classed as a compact or mid-size SUV depending on if it had 2 or 4 doors.
It was taking over from the original Bronco, which itself has now been revived as a mid-size SUV to take on the Jeep Wrangler.
In 2011 the Explorer was reimagined as a mid-size crossover SUV, losing its offroad capabilities in favor of reducing its overall weight.
This loss of weight has many advantages that drew more customers to it including lower maintenance costs as well as reduced fuel costs.
It was now built on the same platform used underneath the Taurus road-going car which gives you an example of how offroad capable it really is now.
This 2018 version of the Explorer is part of the fifth-generation mid-size crossover SUV line that first entered production in 2011.
It also benefits from several facelifts with one taking place this exact model year that focused mainly around the front and rear lights.
Buyers can choose whether their 2018 Explorer is front-wheel-drive or four-wheel-drive using an upgrade, which also includes computer-controlled locking differentials.
To find out the full range of features included in this 2018 version of the crossover SUV you can check out the official owner's manual.
A copy of that manual is available on this page in PDF format which can be easily viewed, printed off or even saved to your device for later.