2018 Honda Civic Sedan Owner's Manual
---
You can view the 2018 Honda Civic Sedan owner's manual further down the page underneath the image of the cover.
Clicking on the "view full screen" button will take you to a full screen version of the manual.
Manual Cover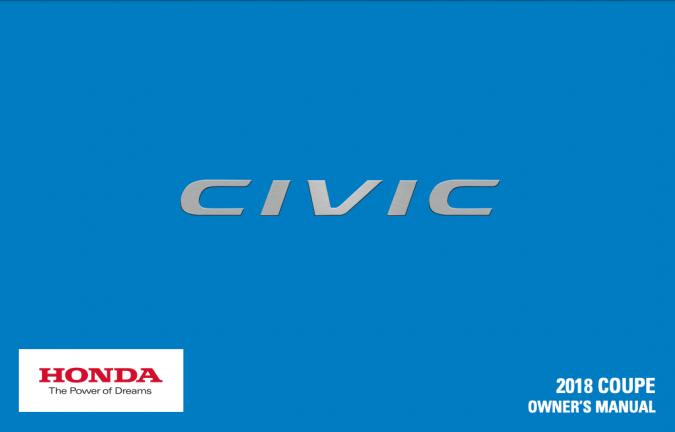 Other Manuals For 2018 Civic
2018 Civic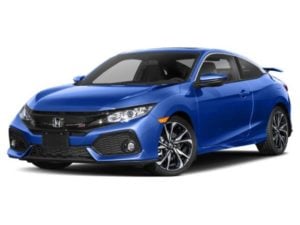 The 2018 Honda Civic Sedan is perhaps one of the most versatile cars on the market. Buyers can choose from a four-door sedan, a two-door coupe and even a hatchback. This makes the Honda attractive to a wide range of car enthusiasts and helps it to outclass its competition like the Nissan Sentra.
This versatility continues under the hood. You can choose from a 2.0-liter 4-cylinder model, producing 158 horsepower, or a 1.5-liter turbocharged 4-cylinder that will produce around 170 horsepower. The engines are a perfect fit for the Civic Sedan. There's plenty of power, but not so much to create a poor ride. There's also plenty of driver engagement, so if you like to push your car to its limits, the Civic will be a lot of fun for you.
The interior is fairly disappointing, however - the rear seats won't accommodate taller passengers, and the trim is of poor build quality. Thankfully, the Civic has some of the best storage of all the cars of its class. Innovative storage cubbies, as well as a huge boot, adds up to a lot of cargo space.
This 2018 Civic Sedan scored a 5-star overall safety rating. This makes the car perfect for families, newer drivers, or anyone who wants a safer car.
Some common problems with the Honda Civic include electrical issues. Many drivers have reported countless electrical faults, as well as faulty airbags, which have deployed without good reason.
A final problem is that some drivers suggest the steering isn't as responsive as they'd like on the 2018 version of the car.
Nevertheless, the Civic Sedan is one of the best cars in its class. A great engine and driver experience, along with a roomy interior and a wallet-friendly price, mean that this car outclasses its competition in almost every way. Its versatility is also unmatched.