2018 Hyundai Sonata Owner's Manual
---
You can view the 2018 Hyundai Sonata owner's manual further down the page underneath the image of the cover.
Clicking on the "view full screen" button will take you to a full screen version of the manual.
Manual Cover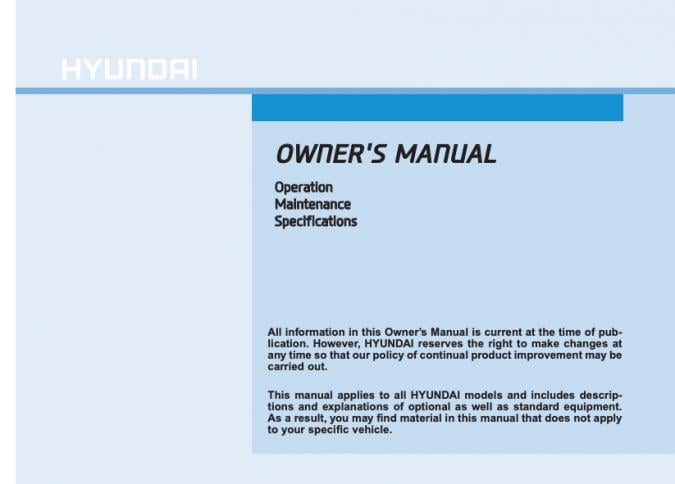 2018 Sonata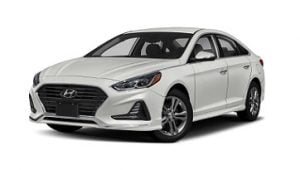 The 2018 Hyundai Sonata is a mid-size sedan that aims to compete with its rivals such as the Toyota Camry and the Honda Accord. It keeps up with its rivals very successfully in some areas, such as its styling and cargo space, as well as the modern technology found in the cabin. The 2018 model does, however, fail to keep up with its rivals in terms of performance and driving experience, making it a poor choice for anyone who likes to drive for the experience of driving.
The 2018 builds off the 2017 model by renovating the styling. The Sonata now looks much sharper and more distinct from its rivals. There's also more standard equipment than previous generations, such as a new infotainment touchscreen.
Under the hood, standard Sonatas come equipped with a 2.4-liter four-cylinder engine which produces 185 horsepower. This engine is simply brilliant for everyday situations. It's quiet, reliable and economical, and perfect for a commute to work. However, this engine simply lacks character. Putting your foot down feels boring, and the driver experience feels lacklustre, at best.
If you're looking for more power, the 2018 Sonata can come equipped with a 2.0-liter four-cylinder engine producing 245 horsepower, thanks to a turbocharger. This is quick, but it's unable to keep up with its competition. So, if you're looking for a quick sedan, you might want to consider the Honda Accord.
The overall ride of the Sonata is solid, if dull. The suspension makes the ride comfy, but again takes all of the fun out of driving. The story continues with the steering, which is unresponsive and doesn't offer any driver feedback.
The interior of the car is incredibly spacious, but it also feels cheap. This is because the cabin is made of cheap plastics, which again take any fun out of driving the Sonata.