2018 Nissan Kicks Owner's Manual
---
You can view the 2018 Nissan Kicks owner's manual further down the page underneath the image of the cover.
Clicking on the "view full screen" button will take you to a full screen version of the manual.
Manual Cover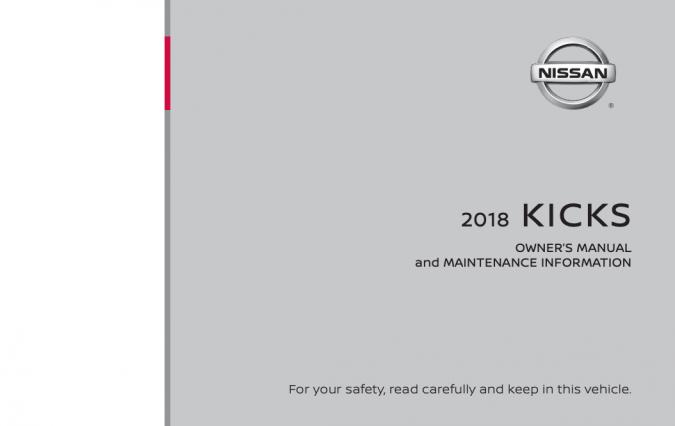 2018 Kicks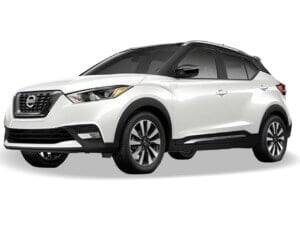 Confusingly, the Kicks is applied to two completely different models from the Japanese automaker Nissan.
Globally it's applied to a subcompact crossover SUV that is based on the same platform as the Micra.
In India, it is also a subcompact crossover SUV but that version is based on the same platform as the Dacia Duster.
The owner's manual on this page is for the 2018 version Kicks that is sold in the USA, China and everywhere else outside of India.
It is offered with the choice of one of 2 gasoline engines and a turbodiesel option outside of North America - these are mated to a CVT or manual transmission.
Inside the car is a fleet of different technological features such as a Bluetooth hands-free system and Apple/Android connectivity for the infotainment system.
Getting your head around these features can seem a bit confusing at first but luckily the 2018 Kicks manual on this page can help with that.
It is a PDF put out by Nissan themselves and is easily accessible on any device, you can even download and print it off free of charge if you like.