2018 Toyota Tundra Owner's Manual
---
You can view the 2018 Toyota Tundra owner's manual further down the page underneath the image of the cover.
Clicking on the "view full screen" button will take you to a full screen version of the manual.
Manual Cover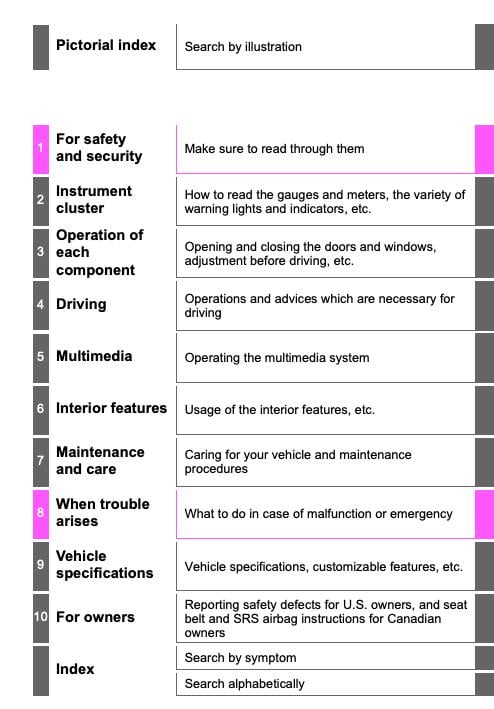 2018 Tundra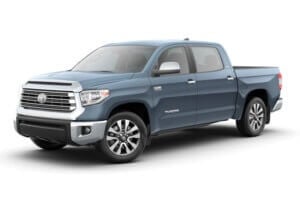 The 2018 Toyota Tundra is a pickup truck that aims to compete with its highly popular American rivals, such as the Dodge Ram 1500 and the Ford Ranger Raptor. It does this by offering a highly configurable design, a very practical interior and decent performance from the engine. However, the overall ride of the 2018 model really lets the whole driver experience down. Couple this with the dated design and there are definitely better options out there.
The 2018 model builds on the 2017 Toyota Tundra by updating the front end and offering better standard safety equipment. This includes automated emergency braking and adaptive cruise control, to ensure you have the safest ride possible. Toyota has also scraped the TDR Pro trim for a new TRD Sport model.
Under the hood, the standard 2018 Tundra is fitted with a 4.6-liter V8 which produces 310 horsepower. This is a good engine, but it does feel a little old. If you want more power, the 5.7-liter V8 is a much better choice. It feels quick, responsive and is overall much more modern and up-to-date.
The biggest problem with the Toyota Tundra is the suspension. For some reason, Toyota opted for a firm suspension setup. This makes every bump feel like it's going to break your spine. Ultimately leading to a very disappointing and uncomfortable driving experience. This is made worse by the fact that Toyota encourages you to go offroad with the Tundra!
The interior of the 2018 Toyota Tundra is practical, if not a little disappointing. You'll easily be able to fit your luggage in the boot, but the cabin does feel small because of incredibly oversized plastics dotted around the cabin. At least there's a 4.2-inch infotainment system to keep you occupied.