2019 Chevrolet Equinox Owner's Manual
---
Manual Cover
Contents (Click To Jump To Section)
Equinox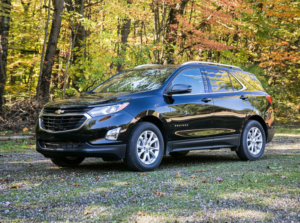 You can view the 2019 Chevrolet Equinox Owner's Manual to the left (or above if viewing on a mobile device) underneath the image of the cover.
Clicking on the "view full screen" button will take you to a full screen version of the manual that may be easier to read.
The 2019 Chevrolet Equinox is a mid sized crossover SUV originally released in the year 2005.
The Pontiac Torrent is essentially the same car as the Equinox, although the rear styling is slightly different.
The owners manual starts off by introducing you to the car and following on with a section to answer the common issues with a few quick solutions.
The manual then opens out into the features of the car, starting with safety first detailing the seat-belts and restraints that you must understand.
Next up the book moves onto the dashboard, along with instrument clusters and the entertainment technology that your model of the 2019 Chevrolet Equinox may come with.
The book then talks about how to care for your car and ensure that it lives a long life while documenting the fluids and tire sizes you will need when replacing them.
Lastly the third party connected services are talked about, such as OnStar for safety and navigation.