2019 GMC Terrain (incl. Denali) Owner's Manual
---
You can view the 2019 GMC Terrain (incl. Denali) owner's manual further down the page underneath the image of the cover.
Clicking on the "view full screen" button will take you to a full screen version of the manual.
Manual Cover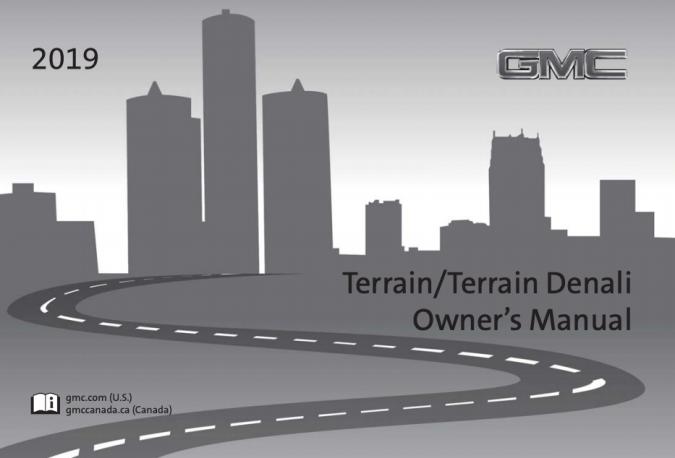 2019 Terrain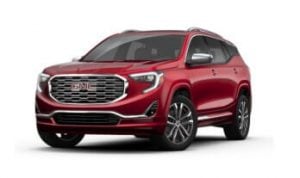 Underneath the GMC Terrain, you will find the same platform and many of the same components as the Chevrolet Equinox and Buick Envision.
These three models are all sold under the General Motors company and its sub-brands with varying levels of features and luxury.
Originally the SUVs started out as mid-size but as the second-generation became available the model was reclassified as a compact crossover SUV (like the Honda CR-V).
As standard, the Terrain is front-wheel-drive as many customers prefer to keep the car on the road, although choosing a higher trim allows you to specify four-wheel-drive optionally.
Engine options for the 2019 model range from a 1.5-liter turbo gasoline engine through to a 2-liter turbocharged gasoline with a turbodiesel option available briefly also.
Technology onboard the 2019 Terrain is extensive with LED daytime running lights, Wifi hotspot capability and a 7-inch touchscreen infotainment system in the dashboard.
To learn how to find the available technologies in your version of the compact crossover SUV you can consult the manual put out by GMC.
A copy of the official owner's manual is kept on this page in PDF format and is easily viewable using your computer or mobile device.