2019 Nissan LEAF Owner's Manual
---
You can view the 2019 Nissan LEAF owner's manual further down the page underneath the image of the cover.
Clicking on the "view full screen" button will take you to a full screen version of the manual.
Manual Cover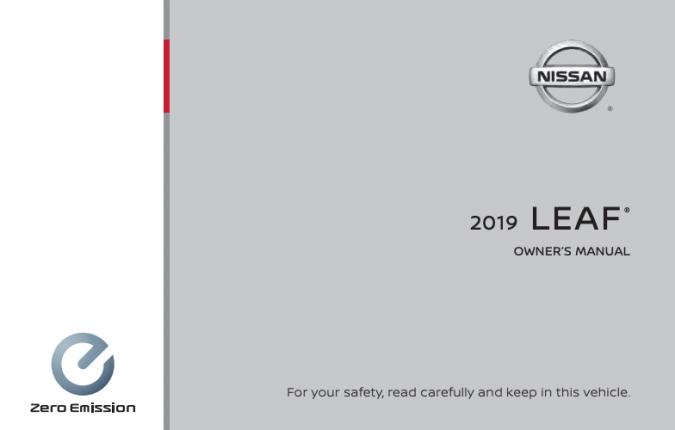 2019 Leaf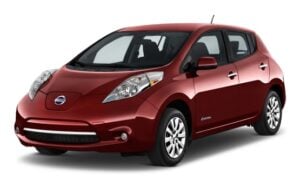 The Nissan LEAF was the most popular electric car in the world until in early 2020 the Tesla Model 3 surpassed it.
The car is available in a 5 door hatchback only with its electric motor mounted at the front driving the front wheels.
The LEAF has seen 2 generations of redesign with the 2019 model being part of the second generation with increased range and power output.
The owner's manual for this car opens up to start with an overview of operating an electric vehicle as this could be the first EV driven by the owner.
The next section on charging includes important steps to take to ensure a safe recharge of the car.
The sections following focus on the entertainment and control inside the car, including the navigation and climate control to keep the occupants comfortable.
The later sections on maintenance are an important read for the new owner, especially as electric car ownership is a new trend.
Finally, the last chapter lists the technical specifications of the 2019 Nissan LEAF, including tire sizes and pressures.
Looking at the LEAF compared to other electric car models on the market it tends to sit with the Hyundai Ioniq and Toyota Prius as being a bit boring, unlike its Tesla counterparts.