2019 Toyota Avalon Owner's Manual
---
You can view the 2019 Toyota Avalon Owner's Manual further down the page underneath the image of the cover.
Clicking on the "view full screen" button will take you to a full screen version of the manual.
Manual Cover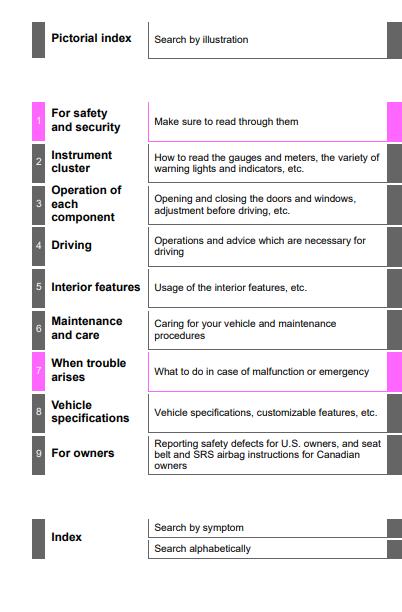 2019 Avalon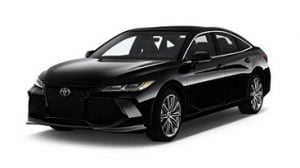 Is it fair that people still think of the 2019 Toyota Avalon as a car for seniors? Well, the average age of Avalon drivers is around 66, but the real reason for it is that the Avalon is almost unbeatable when it comes to comfort and reliability, and those are not things to scoff at. What's more, the 2019 Toyota Avalon included some new additions from Toyota to try and attract a younger crowd.
With starting prices around $44,000, it's good value for a large and comfortable sedan. The 2019 Avalon styling is very reminiscent of the Lexus ES, which brings a more luxurious flair that people love. It included a new front grille design, and many dynamic new character lines.
It's not just for looks though. Updates to the exterior also help to make the car more aerodynamic, and to deliver a quieter ride overall. The wheelbase was also made 2 inches longer for the 2019 model, which gives more space and that Avalon sense of grandeur.
Another way Toyota has tried to win over the younger crowd is with a powerful set of engine options, including an improved 3.5L V6 unit that delivers up to 301-hp and 267 lb-ft of torque. That's an additional 33-hp and 19 lb-ft of torque compared to the previous model.
That powertrain is combined with a smooth and seamless 8-speed transmission and delivers a not class-leading but still pleasing fuel consumption rate of 26-mpg combined (22-mpg in the city and 32-mpg on the highway).
On the inside, Toyota has worked hard to provide a comfortable and attractive setup that would win over any age group. They've considered the idea that the interior should offer total comfort for journeys of any length. The cabin is spacious, with high-quality materials and a lovely absence of cheap plastic.
Toyota also got more generous with its ADAS features. On top of adaptive cruise control, forward collision warning with automatic braking, and lane departure warning, the 2019 Avalon adds blind spot monitoring, rear cross-traffic alert. An additional tech package delivers front and rear parking sensors and a 360-degree camera.