2019 Toyota Tundra Owner's Manual
---
You can view the 2019 Toyota Tundra owner's manual further down the page underneath the image of the cover.
Clicking on the "view full screen" button will take you to a full screen version of the manual.
Manual Cover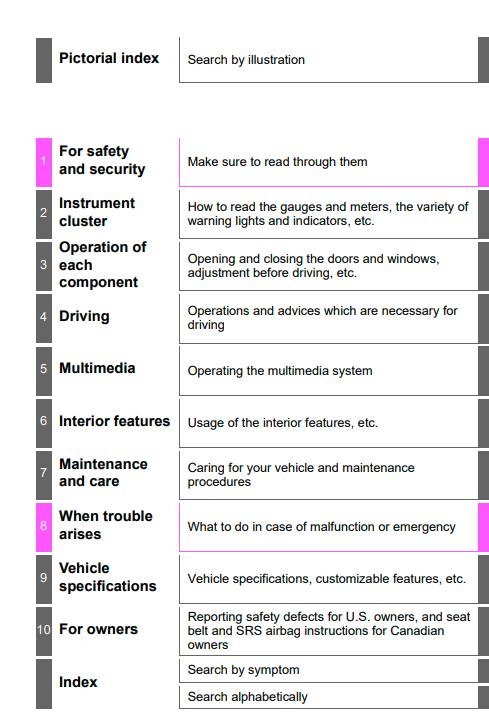 2019 Tundra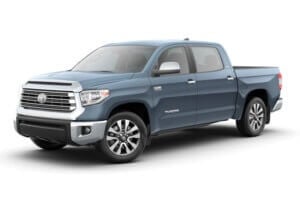 Introduced in the 2000 model year, the Toyota Tundra is classed as a full-size pickup truck that competes with the best-selling Ford F-150.
It is built exclusively in the United States primarily to be sold in that region.
Currently, the truck is in its second-generation and is being sold with its 2014 face-lift.
This 2019 model is only available as a Double Cab with the shorter-wheelbase version discontinued the year before.
Engine options for the 2019 model are also pretty restricted, it was the last year that the 4.6-liter unit was available and other than that it's a large 5.7-liter engine on offer.
Transmission to all four wheels is done by either a 5-speed or 6-speed automatic gearbox.
Inside the cab is a range of modern technology that you can only fully appreciate by reading through the owner's manual.
A copy of the official 2019 Toyota Tundra manual is contained on this page in PDF format that is easily viewable on most modern web browsers.
Towards the back of the document you can find chapters concerning maintenance and servicing, keeping your pickup truck safe and reliable while retaining value.