2020 Cadillac XT5 Owner's Manual
---
You can view the 2020 Cadillac XT5 Owner's Manual further down the page underneath the image of the cover.
Clicking on the "view full screen" button will take you to a full screen version of the manual.
Manual Cover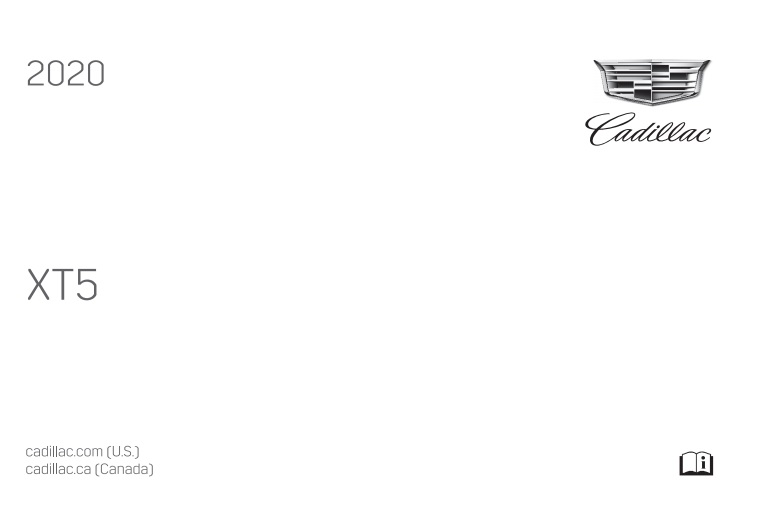 2020 XT5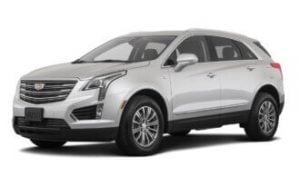 The most popular model for Cadillac is the XT5, a luxury compact crossover SUV.
It separates itself as "luxury" when compared to other models in its niche of the market such as the Nissan Qashqai by offering more premium features as standard.
The SUV is packed full of technology and comfort features such as a camera-controlled rearview camera and an infotainment system and mobile connectivity.
In 2020 the new version of the Cadillac XT5 received a face-lift with a change to the trim levels and a new grille on the front of the car.
A pokey 2 litre turbocharged engine was added to the car's options to help it penetrate the Chinese market who look for smaller displacement engines due to road tax reasons.
The computer-controlled automatic transmission was also upgraded with the 2020 face-lift for faster, smoother gear changes.
The 2020 Cadillac XT5 owner's manual starts with a brief introduction to help get the most of the book as well as the car you have just purchased.
Next up is a chapter on keys, doors and windows to make sure the basic operating of getting in and out of the car is covered first.
A climate controls chapter informs the reader how to operate and maintain the air-conditioning and heating systems.
Reporting safety defects is covered towards the rear of the XT5's manual to help ensure the manufacturer is aware of any problems that may lead to a recall.