2020 GMC Sierra Owner's Manual
---
You can view the 2020 GMC Sierra Owner's Manual further down the page underneath the image of the cover.
Clicking on the "view full screen" button will take you to a full screen version of the manual.
Manual Cover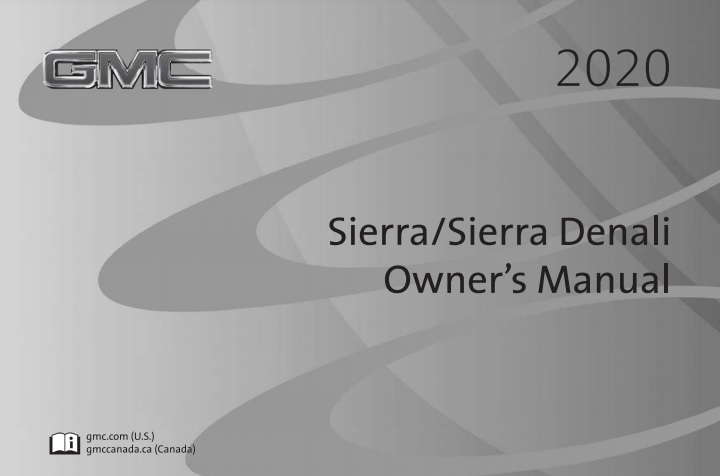 2020 Sierra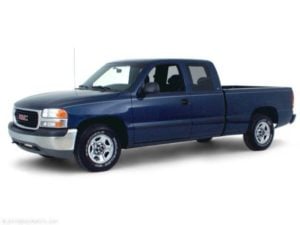 The 2020 GMC Sierra is one of the first examples of a fourth-generation pickup truck.
Underneath the truck is the same mechanics used by the Chevrolet Silverado, the main difference with this one is that it is slightly more luxurious.
Looking at this fourth-generation Sierra in comparison to the last one you can see it has a much bigger chrome grille and daylight-running headlights.
A wider range of engines is available for the 2020 model with two new 6.6-liter V8 options added to the order sheet.
On the dashboard is an infotainment system that can connect to Apple and Android devices and depending on the trim level can also be used as a WiFi hotspot.
Features unique to the Sierra include a two-piece tailgate, a carbon-fiber pickup bed and a rear-view camera system for reversing.
To better understand and appreciate these features you can resort to the PDF manual on this page.
Within the 2020 GMC Sierra owner's manual are detailed chapters explaining everything from safety features to controlling the air-conditioning.
Tor retain the value of your pickup truck you can also see the service schedule chapter and instructions on checking oil and coolant.