2020 Hyundai Sonata Owner's Manual
---
You can view the 2020 Hyundai Sonata Owner's Manual further down the page underneath the image of the cover.
Clicking on the "view full screen" button will take you to a full screen version of the manual.
Manual Cover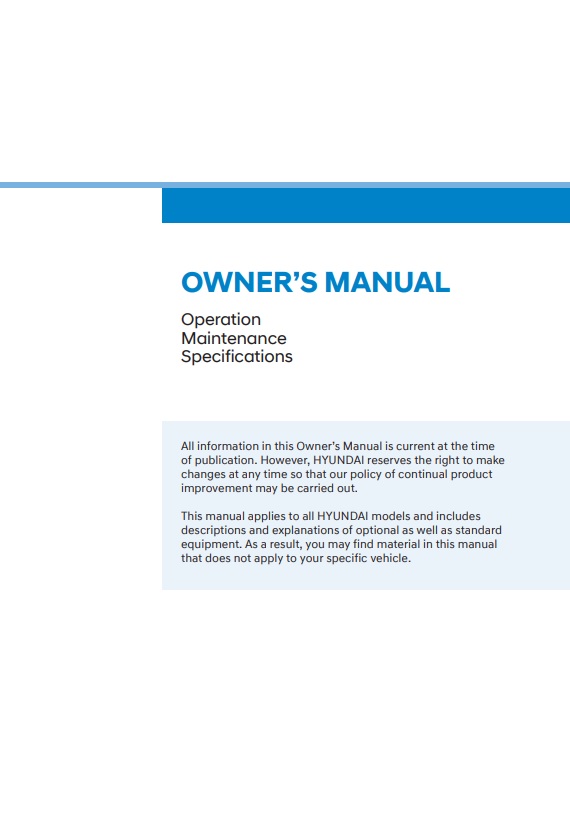 2020 Sonata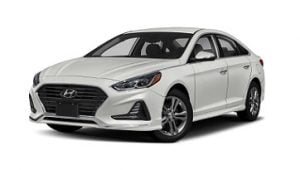 The first Hyundai Sonata models were on the road in the mid-1980s but as they were face-lifted Stellar's the public was not impressed.
Several years later they released a new version of the car based on the Mitsubishi Galant platform that was already tried and tested.
Over the years the model went from being a budget alternative on the market to the leader it is today with a stylish appearance and abundance of features inside.
This 2020 model of the Sonata is an example of the eighth-generation design and brought in a whole new range of driver-aids.
Assisting the driver is three radars, five cameras and thirteen ultrasonic transducers - powering systems such as forward collision braking and lane-following assist.
To make sure that you are working with this technology rather than against it the owner's manual is available from the company for free in PDF format.
A copy of that 2020 Sonata manual PDF is embedded on this page for you to view, download or even print off.
Inside the document, you will find many chapters concerning the equipment and maintaining the car correctly to ensure it is reliable and retains its value.