2020 Jeep Cherokee Owner's Manual
---
You can view the 2020 Jeep Cherokee owner's manual further down the page underneath the image of the cover.
Clicking on the "view full screen" button will take you to a full screen version of the manual.
Manual Cover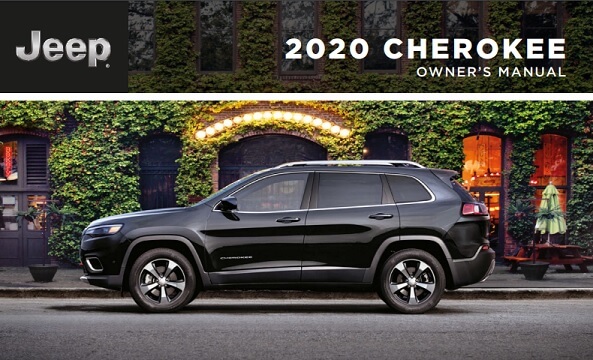 2020 Cherokee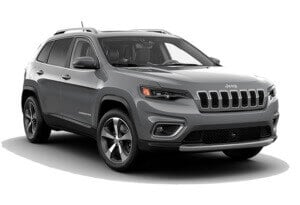 The Jeep Cherokee has undergone some large changes in the last decade, moving from the SUV segment to the crossover SUV one.
Many car manufacturers are opting to remove the off-road equipment from SUV models and turn them into crossovers.
These crossover SUV models are much lighter in weight and so require less fuel to run and have cheaper road tax and maintenance costs.
Crossover SUVs have ample room inside the car and can even pack more comfort and safety technology into the new spaces.
The 2020 Jeep Cherokee is also one of the first to benefit from the face-lift performed on the line the year before.
LED daytime running lights were added to the front as well as a huge amount of new features inside the car.
2020 Cherokee's have an infotainment system with built-in satellite radio, a 4G WiFi hotspot and connectivity for Apple and Android devices.
To help set these up the company has released an official owner's manual in PDF format that you can find on this page.
The 2020 Jeep Cherokee owner's manual starts off with a clickable table of contents followed by a visual guide that demonstrates what different parts of the car are called.
Then browsing towards the rear of the document you can find how to maintain your Cherokee and help retain its value for resale.