2021 Jeep Cherokee Owner's Manual
---
You can view the 2021 Jeep Cherokee owner's manual further down the page underneath the image of the cover.
Clicking on the "view full screen" button will take you to a full screen version of the manual.
Manual Cover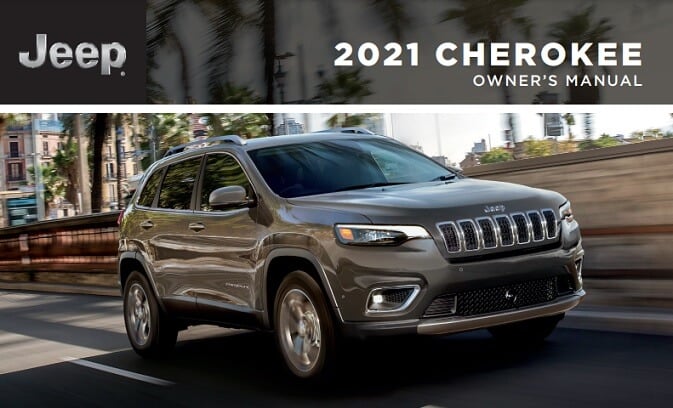 2021 Cherokee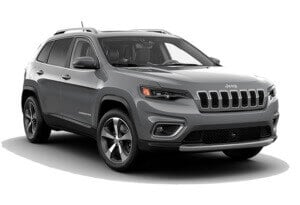 The 2021 fourth-generation Jeep Cherokee is a compact crossover SUV produced in plants all over the world.
A compact crossover is sized the same as a compact car but is taller, the most popular model in this segment (and roughly the same size and shape) is the Toyota RAV4.
Jeep market this on-road vehicle alongside its range of off-road capable vehicles as an alternative for those who tend to stick to highways.
In recent years the crossover SUV market has exploded in popularity due to the many benefits experienced by the owners of vehicles.
Crossover SUVs like the 2021 Cherokee include lower running costs, a lighter-weight shell that's easier to drive and also a kinder vehicle to the atmosphere.
Underneath this Cherokee is a platform shared with many other Fiat brand road-going cars such as the Dodge Dart and Chrysler 200.
Depending on the level of trim in your version of this car you will have a varying amount of technology and driver-aids running behind the scenes.
This makes reading the owner's manual super important before setting off on your first journey.
Check out the PDF version of the Jeep Cherokee 2021 manual on the left of this description to find the answers you need to questions you may have about the SUV.
Towards the rear is maintenance sections covering topics such as oil type, tire pressures and service schedules.