2020 Lexus IS300 Owner's Manual
---
You can view the 2020 Lexus IS300 Owner's Manual further down the page underneath the image of the cover.
Clicking on the "view full screen" button will take you to a full screen version of the manual.
Manual Cover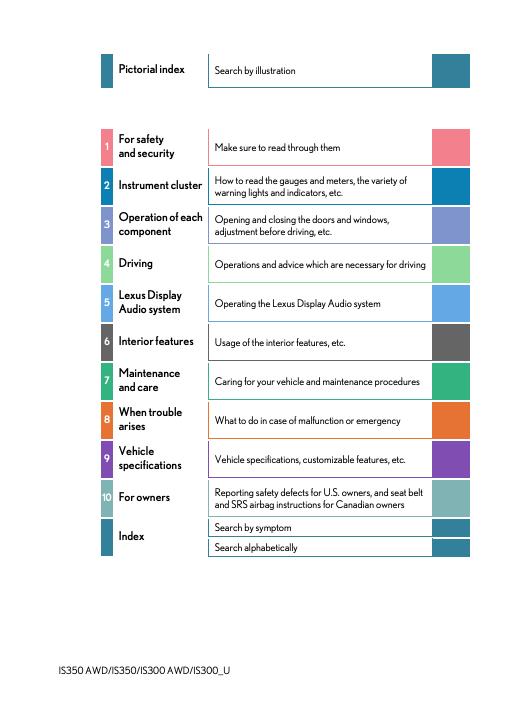 2020 IS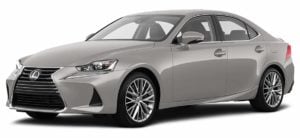 Originally, the Lexus IS was sold under the Toyota brand as the Altezza model but after a year or so they realized it should be a Lexus.
It was introduced as an entry-level model slotted above the ES that was packed full of features but still affordable to the average driver.
The original first-generation model was slightly boring in comparison to the car it eventually turned out to be with just a 2 or 3-litre engine on offer.
When the second-generation IS was on offer at dealerships customers noticed a much smarter car with exciting engine options.
A series of F-Sport trims also on offer helped the car gain attention from performance car fans.
With the third-generation the line was shaken up again, this time the cab was filled with impressive technology and underneath the car was given a series of hybrid drivetrains.
Now, this 2020 model is a late example of the third-generation and this model year brings with it a face-lift.
That face-lift will become available on next year's model and sees a larger body with new styling and toughened suspension underneath.
To get your head around the features inside the 2020 Lexus IS you can flick through the official PDF of the owner's manual on this page.
Inside the manual document is many chapters concerning the running, maintenance and safety concerns surrounding the Japanese luxury car.