2020 SEAT Ibiza Owner's Manual
---
You can view the 2020 SEAT Ibiza Owner's Manual further down the page underneath the image of the cover.
Clicking on the "view full screen" button will take you to a full screen version of the manual.
Manual Cover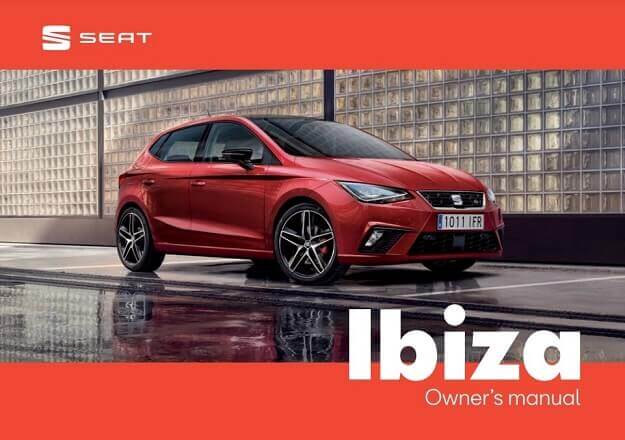 2020 Ibiza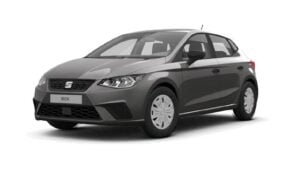 The 2020 SEAT Ibiza is one of the sportier-looking compact car options available, and even when new was priced quite reasonably at around $17,200, but most buyers opted for the more expensive higher trims because the entry-level model was quite sparse --- without even a color infotainment screen!
The exterior of the 2020 SEAT Ibiza included an athletic-looking sloping hood down to a neat, compact but stylish front grille and headlight arrangement. Emanating from the front end were sporty lines and creases framing an edgy and dynamic exterior design to the rear end.
The interior was solidly constructed, but perhaps a little overblown in cheap hard plastics as the go-to materials. The overall look is quite elegant, especially the large infotainment screen, steering wheel and instrument display, but the rest can feel and look a bit cheap for some tastes.
Taking a step up to the higher trim levels delivers much better interior features, including more supportive sports seats, 8-inch infotainment (in flawless color), connectivity with iOS and Android devices, enlarged door bins, and a great storage cubby under the center stack for smartphones --- even large smartphones.
The rear seating area is surprisingly spacious, but sitting in the middle as a tall person would be uncomfortable. It's also unfortunate that you have to go to the top-tier models to get electric rear windows. Otherwise, they're manual.
On the other hand, it comes with an optional Beats audio system, a 30-percent stiffer chassis, and while it may appear simple in features, it's one of the most enjoyable small cars to drive. The handling and control is very responsive, especially on corners, and even the smaller engines have enough power to make long-distance driving comfortable. It's efficient, too, getting up to 37-mpg combined.
If you are looking for a similar car with even more interior room then you may be interested in the Arona, SEAT's crossover SUV based on this same platform.