2020 SEAT León Owner's Manual
---
You can view the 2020 SEAT León Owner's Manual further down the page underneath the image of the cover.
Clicking on the "view full screen" button will take you to a full screen version of the manual.
Manual Cover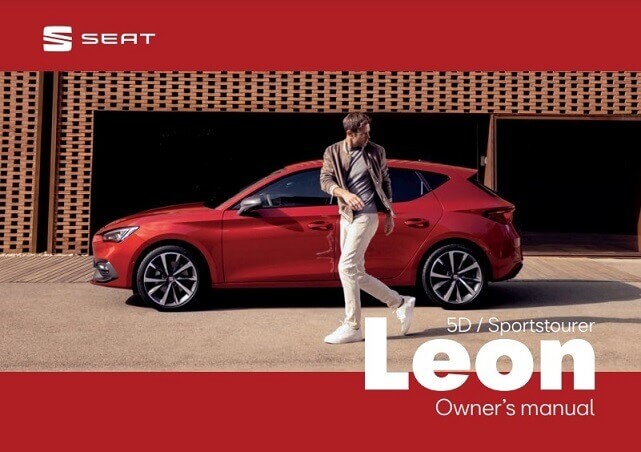 2020 León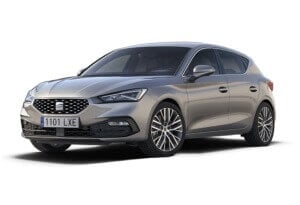 The 2020 model year saw the arrival of the all-new 4th-generation Seat Leon, and if you've driven it and felt like it was very similar to a VW Golf, you actually aren't far wrong because it's built on the same platform.
The redesign includes a new front-end design with updated grille, lights and intakes. The higher-level FR trim received gray satin effects on the grille and intake trim rather than the standard chrome finish, which adds a sporty edge.
When looking from the side, it's hard not to notice the distinctive crease lines that lend a dynamic edge to the overall exterior feel. On top of that, the rear end now features a single lightbar design, and an attractive rear roof spoiler.
Engine options include a 1.0L 3-cylinder turbo unit outputting 110-hp, a 1,5L 4-cylinder turbo unit outputting 130-hp (and another at 150-hp), and a 2.0L 4-cylinder turbo with 190-hp. They even throw in 2 diesel units at 1.5L displacement outputting 115-hp and 190-hp depending on your choice.
If that's not enough choice, they even created a 1.5L PHEV version that offers combined horsepower of 205-hp. Paired transmissions are mostly 6-speed manuals, but there are also 7-speed automatics, too. The higher trims like the FR will really fly, launching from 0 to 60 in just 8.4 seconds.
The interior is fairly typical of SEAT interiors, which is minimalistic and clean with some nice elegant touches, and far more soft-touch and high-quality materials than its smaller sibling the SEAT Ibiza. The rear seating area is also much larger than the Ibiza, and roomy enough for 3 adults seated comfortably.
On the road, even with the sports suspension installed, it's a gentle and quiet ride and doesn't translate bumps into discomfort in the cabin. It also features a turning circle even tighter than the VW Golf, even though the two units share a platform.