2020 Toyota Camry Owner's Manual
---
You can view the 2020 Toyota Camry Owner's Manual further down the page underneath the image of the cover.
Clicking on the "view full screen" button will take you to a full screen version of the manual.
Manual Cover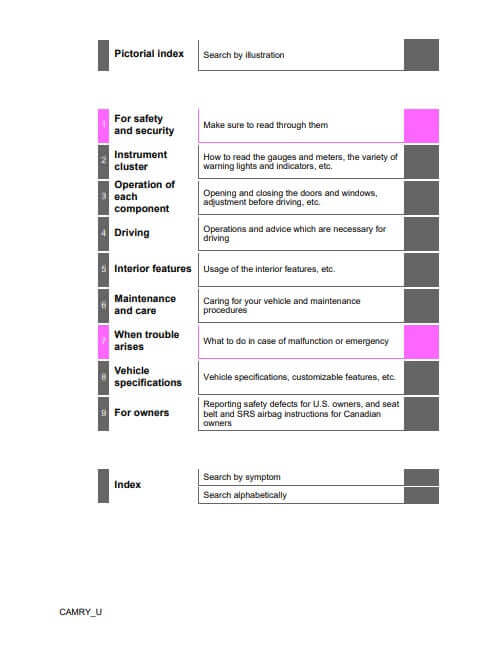 Other Manuals For 2020 Camry
2020 Camry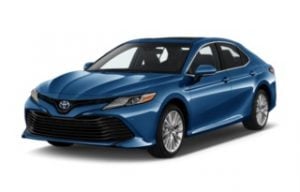 The Toyota Camry is a popular 4 door sedan for the North American market that was first made available to the public in the early 1980s.
This car has gone through many changes and the 2020 model features strong sharp edges and a host of modern technology making it ideal for the mid-sized American family.
Inside, the owner manual starts with the usual safety advice you would expect followed by an explanation of the instrument cluster, a common cause of frustration for new drivers.
Learning about the electronic keys and seat adjustments are next, posing a whole new set of potential pitfalls if you have just bought a 2020 Toyota Camry and need to get it started.
The Toyota Safety Sense system is covered (starting page 248) in great detail, these digital systems can override the driver's controls so it's worth knowing what's going on before any unfortunate mistakes occur.
If you are having problems with the air-conditioning or interior lights then they are also covered in the next chapter.
A version of the owner's manual for the hybrid trim of the Camry also exists that we have on our site here.
The latter part of the manual discusses how best to maintain your car so that it may have a long life and not void the warranty that the car may have come with.