2021 Audi Q7 Owner's Manual
---
You can view the 2021 Audi Q7 Owner's Manual further down the page underneath the image of the cover.
Clicking on the "view full screen" button will take you to a full screen version of the manual.
Manual Cover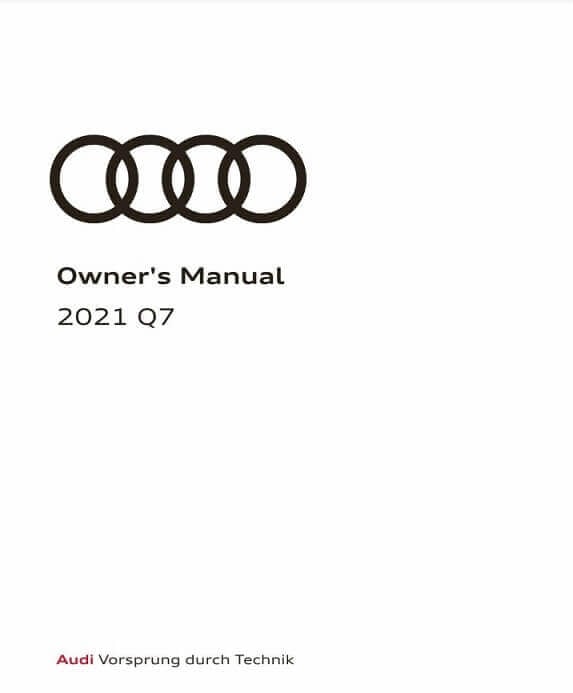 2021 Q7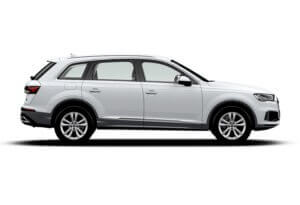 Underneath the original Audi Q7 is the same platform used on the Porsche Cayenne and Volkswagen Touareg.
Then when the car moved to its second-generation version in 2015 the platform was shared with the Bentley Bentayga and the Lamborghini Urus.
So if you are having issues with those models of cars and find it difficult to locate their owner's manuals then you may find what you need in this one.
For 2021, the Q7 was styled in the face-lifted design that it had been given the year before that included LED headlights as standard and active anti-roll bars.
Inside the owner's manual on the left (or above if viewing on a mobile device) you can find it opens up to a table of contents followed by a summary section.
What follows next is a graphical illustration of the instrument cluster including the warning lights that plague new owners of cars.
Scrolling further down the 2021 manual you find many chapters on the displays built into the car as well as the voice-recognition system.
Controlling the climate-control can also be confusing for new owners of the Audi Q7 and so starting on page 93 their is a whole chapter on that.
Driver aids such as Audi Drive Select, Efficiency Assist and Lane Departure Warning are also covered in great detail in the Drivers Assistance chapter on page 136.