2021 Cadillac XT4 Owner's Manual
---
You can view the 2021 Cadillac XT4 owner's manual further down the page underneath the image of the cover.
Clicking on the "view full screen" button will take you to a full screen version of the manual.
Manual Cover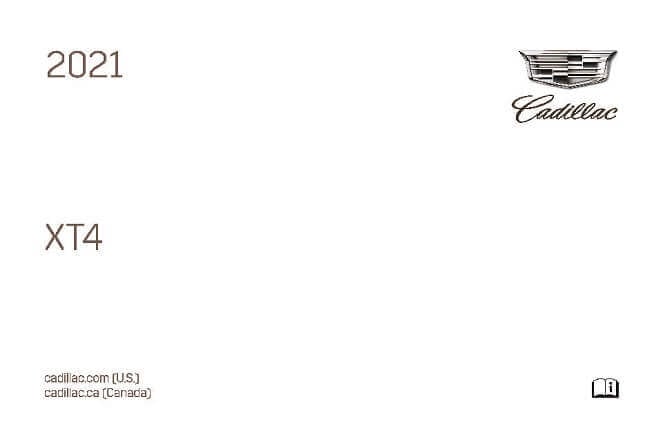 2021 XT4
Introduced in 2018 for the 2019 model year, the Cadillac XT4 is another crossover SUV to add to the company's range.
It slots under the already popular mid-size XT5 and the XT4 is classed as a compact crossover SUV itself, around the same size as the popular Toyota RAV4.
Underneath the SUV is the same platform as the Chevrolet Equinox and the Cadillac version serves as the luxury version with better features as standard.
In North America buyers of the car get a 2-liter turbocharged engine but in Europe, the car is sold with a non-turbocharged engine.
All versions of the XT4 are fitted with a 9-speed transmission to get as much fuel economy out of the drivetrain as possible.
Packed inside is a whole range of modern technology making the owner's manual even more in demand than before.
You can find the PDF version of this official 2021 Cadillac XT4 manual on this page to view, download or even print.
Check out the table of contents near the opening of the book for clickable links to different sections of the book.
Maintenance and servicing can be scheduled using the guides towards the rear of the 2021 manual, including information on tire pressures and oil type.