2021 Cadillac XT5 Owner's Manual
---
You can view the 2021 Cadillac XT5 Owner's Manual further down the page underneath the image of the cover.
Clicking on the "view full screen" button will take you to a full screen version of the manual.
Manual Cover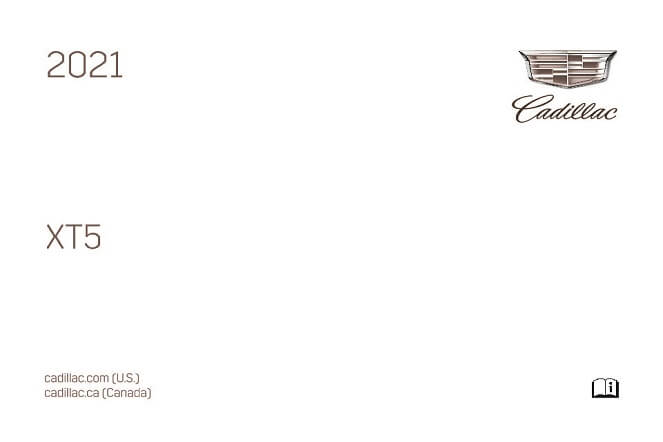 2021 XT5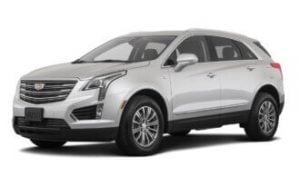 The Cadillac XT5 is classed as a mid-size crossover SUV because of its size and the fact that it doesn't have any off-road equipment.
It slots above the compact crossover SUV (think roughly the same size as a Toyota RAV4) brother model the 2021 XT4 that is slightly smaller/lighter and packs smaller engines.
These sorts of cars have exploded in popularity this century due to their reduced weight when compared to traditional off-road SUVs.
Car buyers favor this change due to the lower cost to buy, the lower demand for fuel and also because it is kinder to the environment.
Many SUV owners were not taking their cars off-road so didn't rely on this equipment and so this was the natural way to go.
You can see this change taking place in almost every major automaker worldwide, such as in the popular Ford Edge.
2021 XT5's are some of the first to benefit from the face-lift performed on the car the year before.
In this face-lift the car had its trim levels changed with the exterior receiving only minor changes such as a slightly larger grille.
The technology inside the car also received an update and so the information in the 2021 owner's manual is an important read, even for those who already know their way around the XT5.
Upon loading the PDF manual on this page you will be presented with a table of contents that when clicked takes you to your required page.
Be sure to check out the maintenance sections towards the rear of the manual for tips on caring for your XT5 and making sure that it retains as much value as possible.