2022 Chevrolet Tahoe/Suburban Owner's Manual
---
You can view the 2022 Chevrolet Tahoe/Suburban Owner's Manual further down the page underneath the image of the cover.
Clicking on the "view full screen" button will take you to a full screen version of the manual.
Manual Cover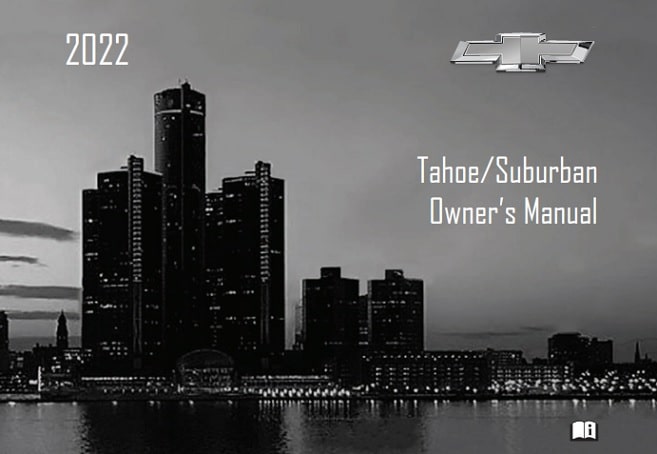 2022 Tahoe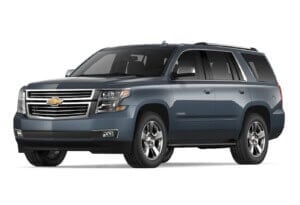 This 2022 Chevrolet Tahoe is among some of the first of the fifth generation that was only brought in during the previous year.
Underneath this car is the same chassis that underpins the 2022 Silverado (a pickup truck by the same company) showing just how offroad capable it really is.
A few changes were made to that chassis for it to fit in with this more premium SUV, including upgraded suspension.
The chassis was moved from being sat on a live axle suspension to independent multilink suspension all around.
This change also meant that the 2022 Tahoe has more room inside the cabin and delivers a greater quality of ride.
The offroad-focused Z71 trim adds an electronically controlled differential to ensure that all of the power from the V8 engine gets put to the ground efficiently.
All of the 2022 models (minus the base trim) also get an upgraded digital instrument cluster that can be customized by the driver.
To keep up with fast-changing safety expectations from governing bodies and drivers a wide range of new driver aids have been installed into the car.
You can now find automatic high beams, front and rear parking sensors as well as lane-keeping assist systems helping the driver keep the car safe.
Working with these aids rather than against them is important and to do this you can check out the official owner's manual.
A copy of the 2022 model year manual is available for the Chevrolet Tahoe in the popular PDF format on this site.