2021 Chrysler Pacifica (incl. Voyager) Owner's Manual
---
You can view the 2021 Chrysler Pacifica (incl. Voyager) Owner's Manual further down the page underneath the image of the cover.
Clicking on the "view full screen" button will take you to a full screen version of the manual.
Manual Cover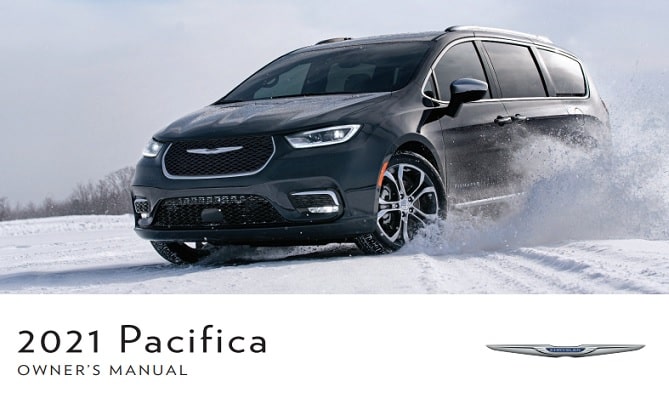 2021 Pacifica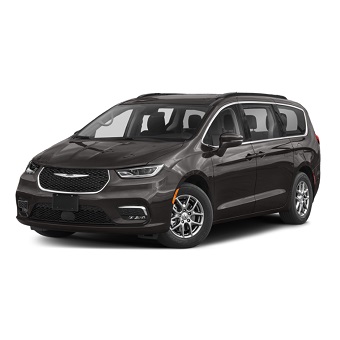 The minivan segment of the automobile market has been shrinking since the 1990s as more and more car buyers flock to the new range of crossover SUVs.
To survive in this category of car you need to offer a really impressive vehicle.
Chrysler did just this with their Pacifica model that was brought in during 2016 to replace the Town and Country.
Inside the car is a huge amount of modern technology including a range of drivetrains like plug-in hybrid and fuel-efficient engine options.
Outside is a very stylish design that sets it aside from the usual boring and ugly minivans that have been on the market in the last 20 years.
Mobile device connectivity is available for Apple and Android devices that connect right to the touch-screen infotainment system.
If you are having trouble setting these gadgets up then you should seek out the owner's manual.
On this page you can find the 2021 Chrysler Pacifica manual to view online in PDF format for free, you can also download or print it if need be.
2021 models may also be of the "Voyager" trim that was revived to offer a more affordable budget-friendly version of the Pacifica, this is also covered in this owner's manual.
If you own a 2021 version of the car then it is highly likely that it has been given a face-lift for this model year including Amazon Alexa capabilities and a rear-facing camera system.