2020 Ford EcoSport Owner's Manual
---
You can view the 2020 Ford EcoSport Owner's Manual further down the page underneath the image of the cover.
Clicking on the "view full screen" button will take you to a full screen version of the manual.
Manual Cover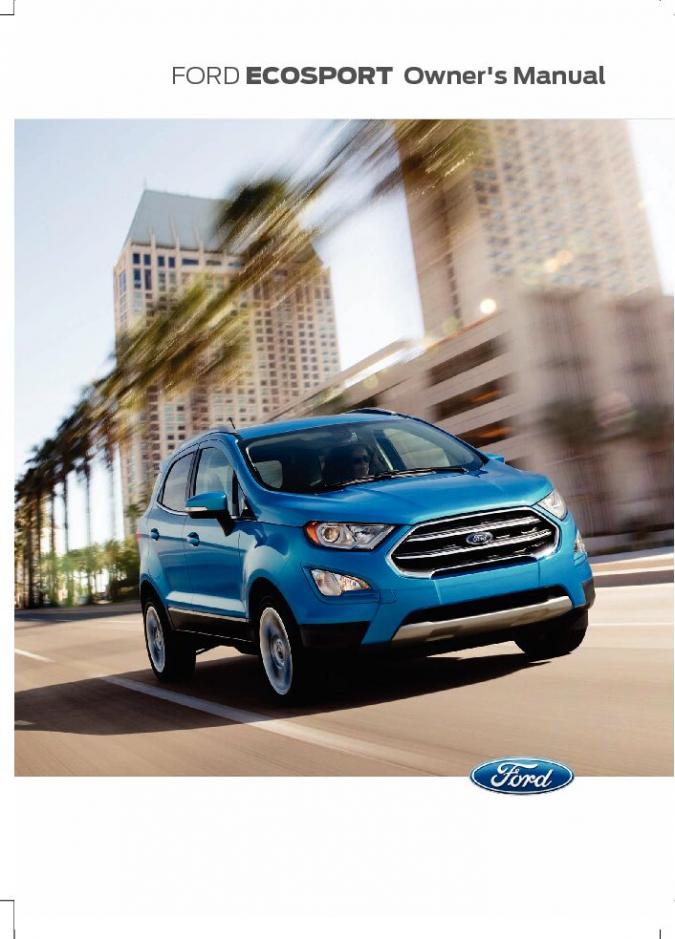 2020 EcoSport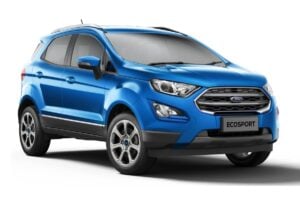 Originally the Ford EcoSport was a Brazillian only subcompact crossover SUV designed to be low cost.
It was built on a platform taken from the Ford Fiesta at the time it was introduced (2003).
Using a road-going car chassis compared to an off-road capable one meant the car was lightweight and cheaper to run.
It boasted a large amount of room inside for occupants, safety equipment and comfort features.
It was gradually pushed out to other emerging markets such as India, Thailand and Russian before eventually making its way to North America in 2018.
With the introduction to the USA came a big shape up as the model was given many of the normal features you would expect from a 2020 car but as optional to keep the base price down.
To see what features come as standard and check to see if your 2020 model has any of the additional extras check out the manual on this page.
It is in the popular PDF format and viewable on most devices, it can even be downloaded or printed off.
Inside the 2020 Ford EcoSport owner's manual, you can find guides informing you how to maintain and service the car as well as use the seatbelts and airbags properly.
Across the North American region, this little SUV is taking off but doesn't sell in high numbers like the more popular Explorer model from the same manufacturer.