2021 Honda Civic Hatchback Owner's Manual
---
You can view the 2021 Honda Civic Hatchback Owner's Manual further down the page underneath the image of the cover.
Clicking on the "view full screen" button will take you to a full screen version of the manual.
Manual Cover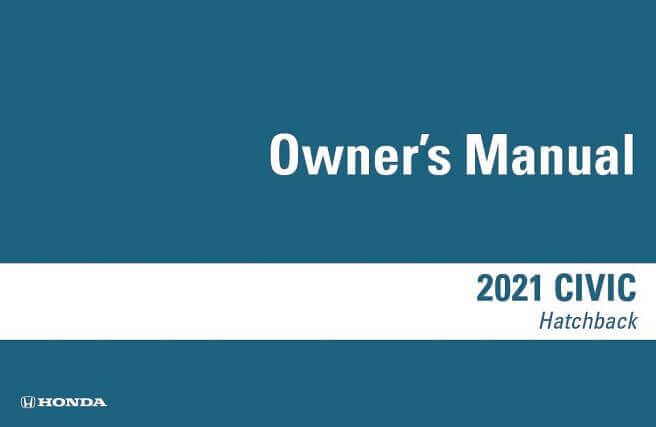 Other Manuals For 2021 Civic
2021 Civic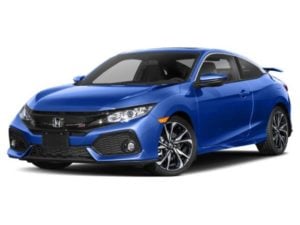 The most popular layout of the 2021 Honda Civic is the hatchback, the more traditional shape we are used to seeing on the roads.
Original examples of the car appeared in the early 1970s as a replacement for the N600 and Z600 subcompact cars.
Civic's remained in the subcompact car classification bracket until the year 2000 when it grew slightly due to additional safety and comfort features being squeezed inside.
This new model for the turn of the century had much more interior space and sophisticated suspension technology to help with ride quality and on-road performance.
Honda Civic models have pushed over a quarter of a million sales per year in the USA since the early 1990s.
The massive number of sales during that decade was helped as the car was reclassified as a "compact" like the Toyota Corrolla was at the same time.
2021 marks the first year of the eleventh-generation model which appears to be much longer in length and a lot different than the version that was released 2o years before.
Inside are a large touch-screen infotainment center and very little in the way of buttons mounted on the dashboard.
To understand how to control the air-conditioning and other features that were previously controlled by manual switches check out the PDF manual.
On this page is a copy of that official 2021 Honda Civic Hatchback owner's manual that you can download, view or print off.