2021 Hyundai Palisade Owner's Manual
---
You can view the 2021 Hyundai Palisade Owner's Manual further down the page underneath the image of the cover.
Clicking on the "view full screen" button will take you to a full screen version of the manual.
Manual Cover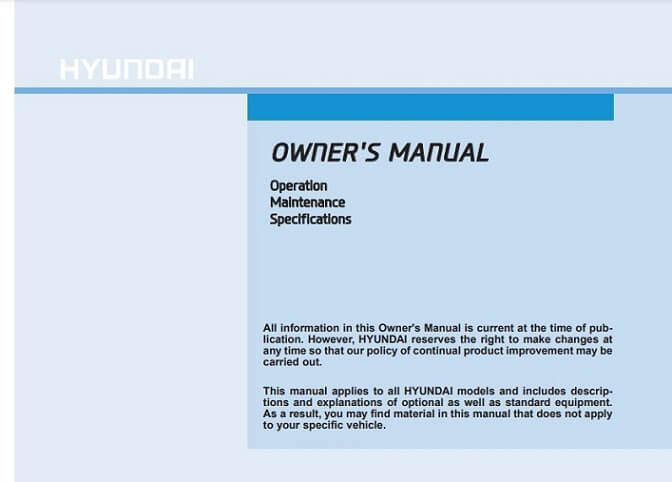 Other Manuals For 2021 Palisade
2021 Palisade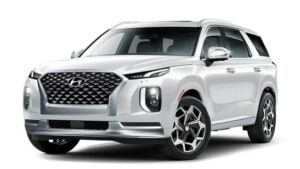 Introduced for the 2020 model year, the mid-size crossover SUV Hyundai Palisade is both stylish and practical.
It sits in the middle of the Hyundai crossover SUV range with the Santa Fe just below it.
Sales were great and got even better as the car rolled into 2021 doing great in both the North America region and Asia too.
All 2021 Palisade models are built in South Korea and shipped abroad with North America being its primary market due to the demand for these sorts of cars.
What sets this SUV apart is that it has 3-rows of seating that can be folded down to turn the car into a super-practical cargo mover - essentially converting into an off-road capable van.
Check out page 5 in the owner's manual to the left to find out how to fold down the seating in the rear two benches.
Sections within this manual also cover the infotainment system and may be worth a read to see if you are missing out on any hidden features in your Palisade.
Be sure to check out the seats, seatbelts and airbags sections as these contain safety advice that may save your (or a passenger's) life.
For changing the oil as well as volumes and type check out the maintenance sections towards the rear of the PDF.
If you have the previous year's model then you may want to flick through the 2020 Palisade manual that is also hosted on this site.