2021 Jeep Wrangler Owner's Manual
---
You can view the 2021 Jeep Wrangler Owner's Manual further down the page underneath the image of the cover.
Clicking on the "view full screen" button will take you to a full screen version of the manual.
Manual Cover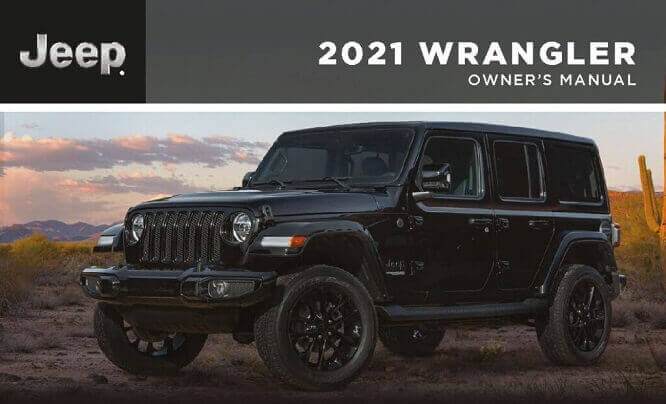 2021 Wrangler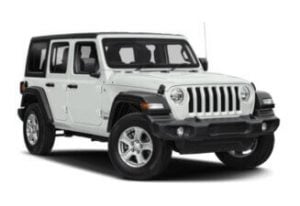 The Jeep Wrangler is classed as either a compact or mid-size SUV based on which type you purchase, the 2 or 4-door.
It is a descendent of the original Willy's jeep used during World War 2, a simple off-road capable truck.
The 2021 version of the Wrangler is an example of the JL (fourth) generation that was released in 2018.
Customers can choose to have their version of the car as a convertible, standard SUV or even with a pickup truck style bed - all with 2 or 4-doors.
Updates to the SUV are massive and include an 8-speed automatic transmission, a more modern interior, more efficient engine options and a new plug-in hybrid option.
To understand this new technology it is recommended you read through the owner's manual for the 2021 Jeep Wrangler fully.
It is embedded on this page in PDF format that you can view online, download or even print a physical copy off to keep in your car.
Many other years are available for the Jeep Wrangler owner's manual on this site and can be easily searched for from the home page.
A high-performance trim also exists for the 2021 model year called the Wrangler Rubicon Sahara which pushes 470bhp to all four wheels.
You can also find for 2021 an Ultimate trim for the car that is available as a 4-door with an additional seat and increased storage room inside.