2022 Jeep Wrangler Owner's Manual
---
You can view the 2022 Jeep Wrangler Owner's Manual further down the page underneath the image of the cover.
Clicking on the "view full screen" button will take you to a full screen version of the manual.
Manual Cover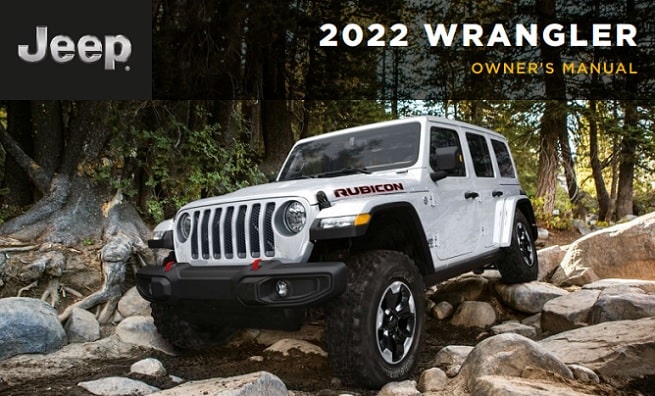 2022 Wrangler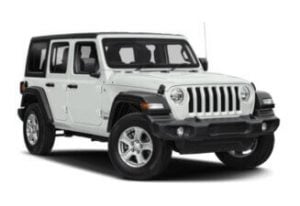 Jeep has pulled out all of the stops for the 2022 Wrangler due to recent changes in the market.
Ford has recently reintroduced the Bronco to the market as the Bronco Sport, taking a huge bite out of the Wrangler market share.
In response to this Jeep has added many new features to the Wrangler as standard for the 2022 model year.
You can now find a wider range of paint colors, trims and optional upgrades too.
The hardcore Xtreme Recon trim has now been upgraded to include 35-inch offroad tires and a 1.5-inch lift kit from the factory.
Even the base trim now has a 5-inch touchscreen infotainment system that increases in size as you spend more money.
The Sahara and Rubicon trim options that occupy the higher price tag region have seen more luxurious materials used inside of the cab including vegan leather.
Various body styles are available with the 2022 Wrangler including various fabric soft-top roofs and even optional half-doors, returning from previous generations.
A hybrid drivetrain is available but does little in the way to improve the already terrible fuel economy - it improves acceleration considerably though.
To find out about the huge amount of new features available in the 2022 Wrangler you can check out the official owner's manual.
A copy of which is stored on this website and is accessible free of charge to anybody.