2021 Kia Optima (incl. Hybrid) Owner's Manual
---
You can view the 2021 Kia Optima (incl. Hybrid) Owner's Manual further down the page underneath the image of the cover.
Clicking on the "view full screen" button will take you to a full screen version of the manual.
Manual Cover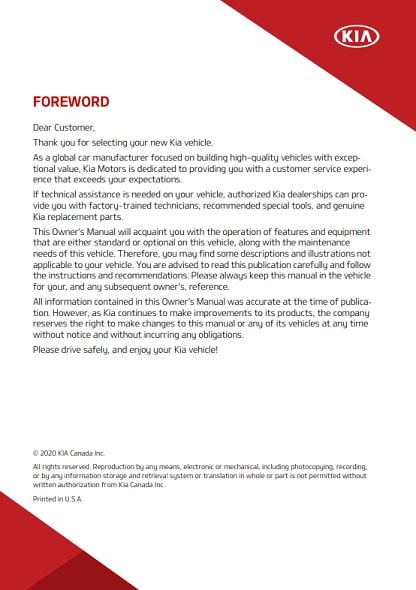 2021 Optima (K5)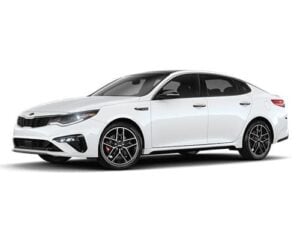 The mid-size car segment of the automobile market is a large one with competitors like the Toyota Camry and Chevrolet Malibu having carved out their place decades ago.
In the year 2000, the Kia Optima entered that area of the market and although sales were slow at first the car has managed to grow quickly each year.
Massive improvements in styling and technology have helped push the car ever further along with the improvement in the image of the Kia brand during that time.
Now the fifth-generation Optima (that this 2021 model is an example of) is an advanced piece of technology with looks that help it compete against the major automobile markers around the world.
Inside, the 2021 car has been fitted with loads of driver-aids including Blind-spot Collision-avoid Assist, Forward Collision-avoidance Assist and the South-Korean company's Advanced Driver Assistance Systems.
For a full list of the latest technologies and to find out if your 2021 Kia Optima is fitted with them check out the owner's manual.
A PDF version of the official manual is embedded on this page to the left (or above if viewing on mobile) that you can view for free or even download and print.