2021 Kia Sorento Owner's Manual
---
Manual Cover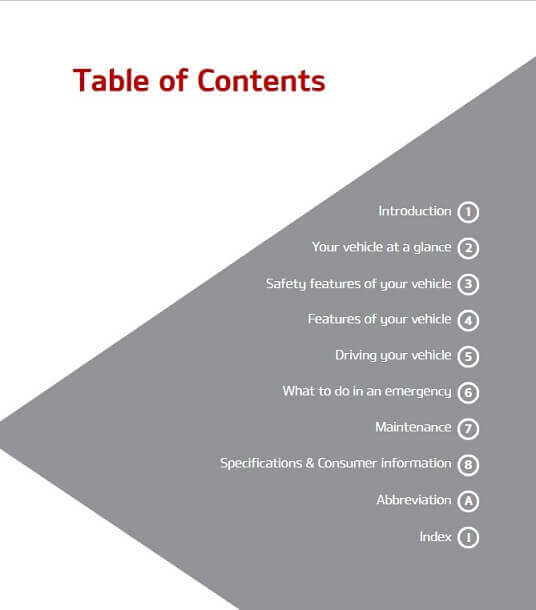 Sorento
You can view the 2021 Kia Sorento Owner's Manual to the left (or above if viewing on a mobile device) underneath the image of the cover.
Clicking on the "view full screen" button will take you to a full screen version of the manual that may be easier to read.
The Sorento is a 7 seat, 3 row SUV from Kia that began production in the early 2000s.
Stealing sales away from minivan models and competing SUVs the Sorento is an affordable yet high-quality car ideal for the large family.
It's a midsize crossover SUV though was previously categorized as a normal midsize SUV until 2009 when the size was slightly larger.
Modern examples are smaller and lighter and push the limit of fuel economy bringing running costs right down.
The 2021 year model of the Kia Sorento benefits from a recent upgrade in 2020 as the car entered its fourth generation of design.
Alongside an update to the exterior styling, the transmissions were replaced with only two, an 8-speed automatic or 8-speed dual-clutch manual.
Engine choices have also been revised and downwards to more economical orientations including a new hybrid option to capture lost potential energy during braking.
A 1.6-liter turbocharged gasoline has also been added to the list of engines to help the car sell in China where the import duty punishes higher displacement cars.
Looking at the 2021 Kia Sorento owner's manual on this page you will find a quick introduction followed by a "Your Vehicle At A Glance" section.
Using that visual aid you can find the name of the part of the SUV that is troubling you and browse to a page number to learn about it.
You can also use the standard table of content at the start of the PDF manual to find the page that can help you with your Kia.