2021 Nissan Altima Owner's Manual
---
You can view the 2021 Nissan Altima Owner's Manual further down the page underneath the image of the cover.
Clicking on the "view full screen" button will take you to a full screen version of the manual.
Manual Cover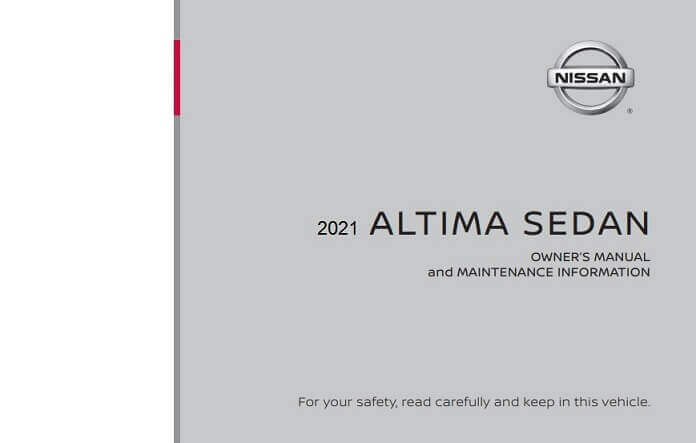 2021 Altima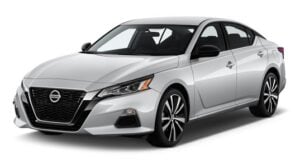 Originally starting off as a compact car before the company did a reshuffle of its models, the Nissan Altima is now classed as a mid-size car.
The first Altimas were on the road as early as 1992 and were introduced to replace the Stanza line and these were actually the export version of the Bluebird model sold in non-USA regions.
Over the years the car has moved from being a budget alternative to a serious contender with modern safety/comfort features and sought-after styling.
Currently, the car is in its eighth generation which came into force in 2018 and brought with it a whole fleet of advanced driver-aids.
This 2021 Nissan Altima is an example of that eighth-generation and boasts emergency braking systems paired with pedestrian detection to name a few new features.
It sits on the D Platform from Renault-Nissan and is used under other popular models like the Murano and the Maxima.
Consulting the owner's manual is more important than ever to truly understand how these systems work and what you as a driver need to be aware of.
Reading the PDF version of the manual on this page could save you, a passenger's or even a pedestrian's life.