2021 Nissan Versa Note Owner's Manual
---
You can view the 2021 Nissan Versa Note Owner's Manual further down the page underneath the image of the cover.
Clicking on the "view full screen" button will take you to a full screen version of the manual.
Manual Cover
2021 Versa Note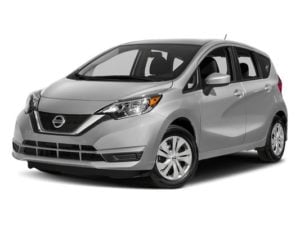 Described as either an MPV, a supermini or a subcompact car, the Nissan Note has proved popular with those seeking a low-running-cost vehicle.
The Note has been on sale since 2004 and is now in its third-generation which was released in 2020.
This 2021 version of the car is an early example of that third-generation built on the same platform used underneath the Renault Clio.
All of these 2021 models are either a two-wheel-drive all-electric single motor or a four-wheel-drive all-electric driven by two motors drivetrains.
The new Note is slightly smaller than the last version and features modern styling to help it compete on the global market.
To better understand the electric chassis that all 2021 Nissan Note's come with you should read the owner's manual thoroughly.
In this manual, you will find it broken down into sections that help you quickly find the answer to your problem.
View the PDF version for free on this page, download it or even print a copy for keeping in the car.