Nissan Versa Note Owner's Manual
---
You can find 8 different owner's manuals for the Nissan Versa Note on this page that are in the PDF format.
Looking For Mechanical Information?
An owner's manual is usually packed with guides on how to operate the car safely and how to maintain it.
If you require mechanical information (for fixing the car yourself for example) then you may need a workshop, service or repair manual instead.
Nissan Versa Note Service Manuals »

Yearly Versa Note Owner's Manuals
The years available stretch from 2014 through to 2021 and to view the manual you just click the name underneath.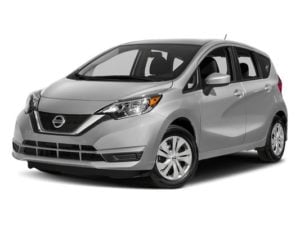 About The Versa Note
The Nissan Versa Note is the name given to this model in America, elsewhere it is sold simply as the Note.
It is classed as a supermini like the Renault Clio or Ford Fiesta, though it is also classed as a mini MPV like the Kia Soul.
These owner's manuals will help you get to know the features and controls of your new Nissan, as well as teach you how to maintain it in good working order.
In each manual, you will also learn some general safety precautions that should be observed when driving or riding in a vehicle.
Since production began in 2004 the car has gone through extensive design changes and offered with a variety of engines and transmissions.
A hybrid option was added in 2016 called the Note e-Power which proved very popular with buyers who flocked to the car already for its compact, low-weight and high fuel efficiency.
When the third generation version was released in 2020 Nissan focused on the hybrid functionality of the car and now sells it with the feature as standard.
New Versa Note's have an internal combustion engine of 1.2 litre displacement powering the rear wheels with an electric motor powering the front.
Sales of the new hybrid-only car is going to be limited to Asia and the Americas with the UK manufacturing plants focusing on the Qashqai.